Celebrity Wait - Feed Imagination
Get Sauced on Science!
Every year we look forward to hosting our annual Celebrity Wait event. Although this year's event looked a little different than usual we still had a blast putting it together and received a great response from our generous community!  We are thrilled to announce that this year's Virtual Celebrity Wait event raised over $14,500!
This event provides programming funds that have strengthened our school programs, enhanced exhibits and continued our STEM-related experiences.
With our changing world, new virtual programming and curricula are being developed for delivery to homes and schools while continuing to support our in-person science experiences. While these experiences and programs are being reimagined, we will still provide the inspiration that sparks a passion for the sciences
From the entire Imagination Station team, THANK YOU to all who lent a helping hand and provided their support to make this event possible.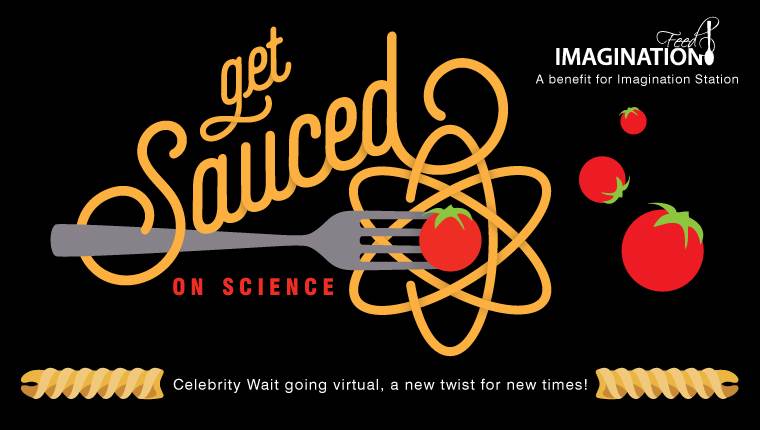 Special thanks to our waiters:
Julie and Mike Beazley
Kelli and Jason Daniels
Karen Fraker
Kurt Franck
Kelly and Mike Hart (our top tip go-getters)
Callie Jacoby,
Jen and Mike Koralewski
Ray Micham
Doug Miller
Shelly Orenstein
Kelli and Thomas Winston