They're creepy, crawly and fascinating!
Join Imagination Station as we learn all about bugs! Throughout the month of June, we're going to find out why insects are important, how they impact our environment and some of the amazing things they can do. We'll talk to the experts and get you up close and personal with insects that crawl, insects that fly and so many more. Plus, we'll show you how you can get involved in your own neighborhoods and help scientists study and research insects.
Get in on the conversation every Thursday at 6pm!
Log on to Imagination Station's Facebook or YouTube pages for LIVE discussions with two local scientists. Each week, they'll tackle a different topic and uncover the wonderful world of insects.
June 3: What's an Insect, Anyway?
We'll explore the things that make insects unique in our world.
June 10: Insects – Who Cares?
Love 'em or hate 'em - we can't live without them!
June 17: Insects vs. Plants
A contest that impacts our daily lives in surprising ways.
June 24: Insects are Weird. 
Join us to learn about some of the weirdest insects out there.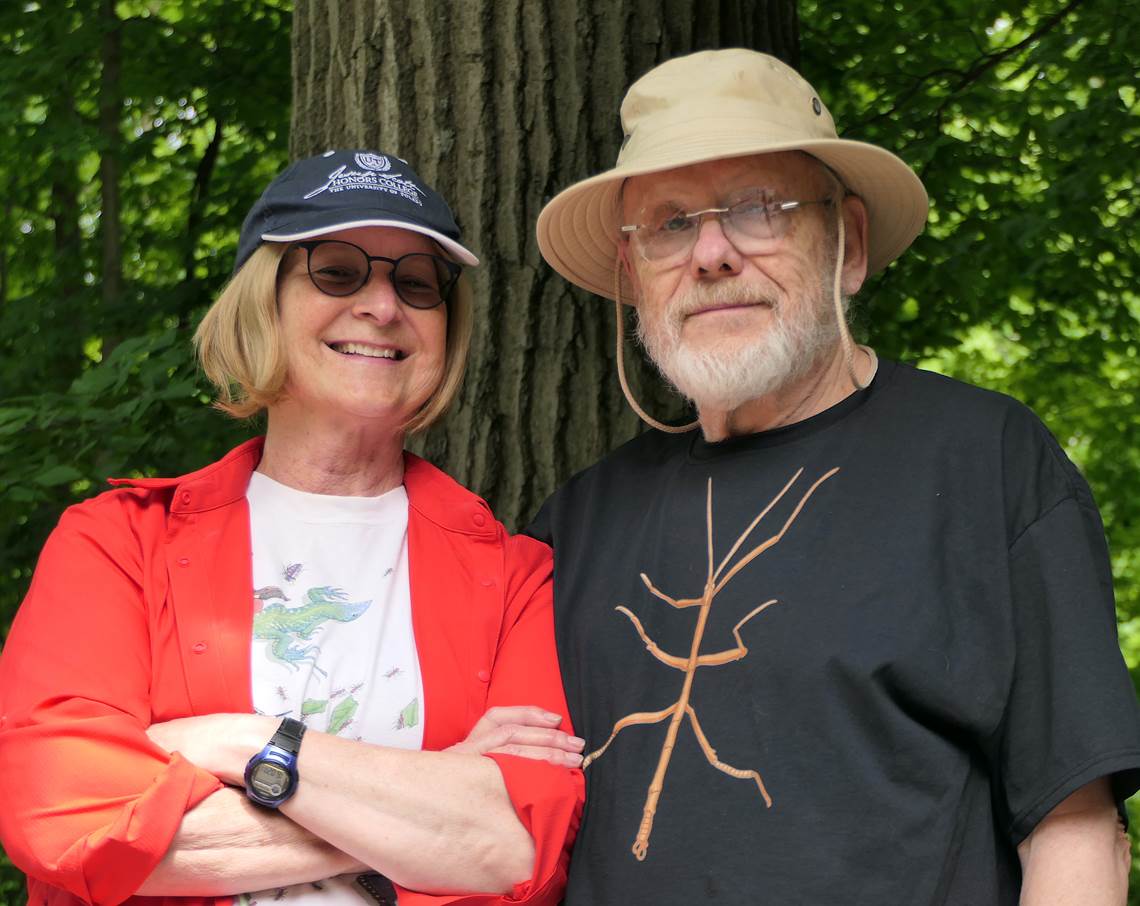 Dr. Jack Schultz & Dr. Heidi Appel
Heidi Appel and Jack Schultz are researchers who have studied insects in all kinds of places, from jungles to deserts, Midwest prairies to New England forests, and love to share what they've learned. They are currently affiliated with the Department of Environmental Sciences at the University of Toledo.
Become a Citizen Scientist!
Throughout Bug a Scientist month, we'll give you opportunities to become a citizen scientist. Typically not professional scientists, these are people gathering data that will assist a scientist in carrying out their research. Simply by making an observation and recording it on a project's website, citizen scientists, like you, can help answer scientific questions.
That's the great thing about science - there are always questions to be answered.
Let's get started!
Click on the projects below to find out how you can get involved!