Racers, Start Your Engines!
Imagination Station is taking over the Main Library and bringing the Nerdy Derby with us!
July 30 ● 10am-4pm
Main Branch Library Downtown
Bring your best automotive engineering skills and strategy and get ready to race! Speedsters and Slow and Steadies alike will design, build and race derby cars down a 40-foot race track.  Pit members will tinker to get the perfect combination of aerodynamics and weight to overcome the forces of gravity and friction to be named the fastest - or slowest - racer of the day. Competitors should bring their imagination, motivation and determination - all other supplies are provided.
The Nerdy Derby is free for everyone! We can't wait to see you!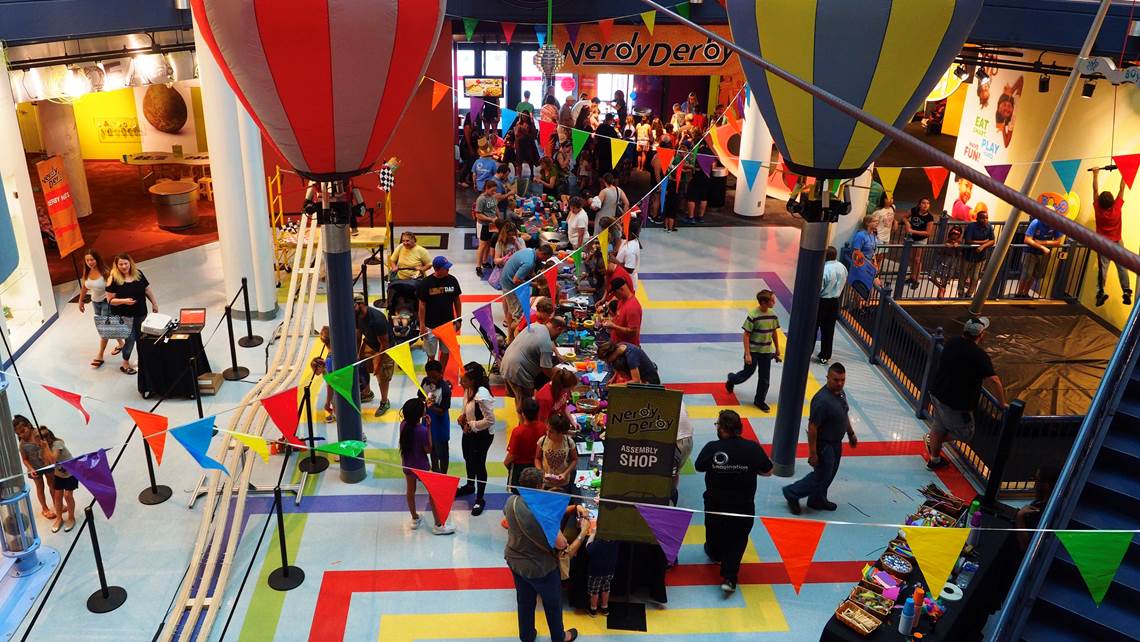 The Nerdy Derby was organized in partnership with: