Glass City River Wall Collaboration
Celebrate Science, Creativity & Fun!
THANK YOU for be a part of the largest mural in the country! Through the month of August, visitors of Imagination Station told their Toledo stories and now, that sensational creativity is on display at the science center. The colorful community mural highlights what makes Toledo home for so many different people. From their favorite attractions and restaurants to special traditions and people, these are the stories of our community!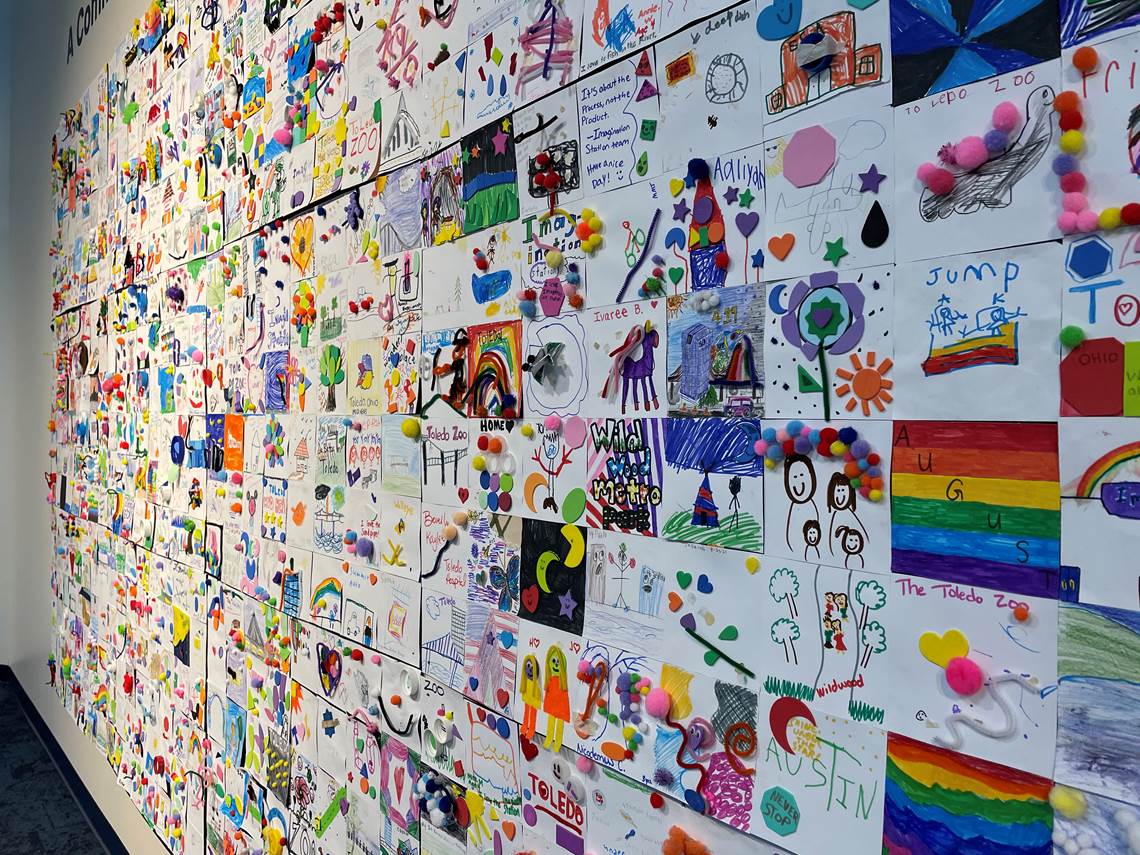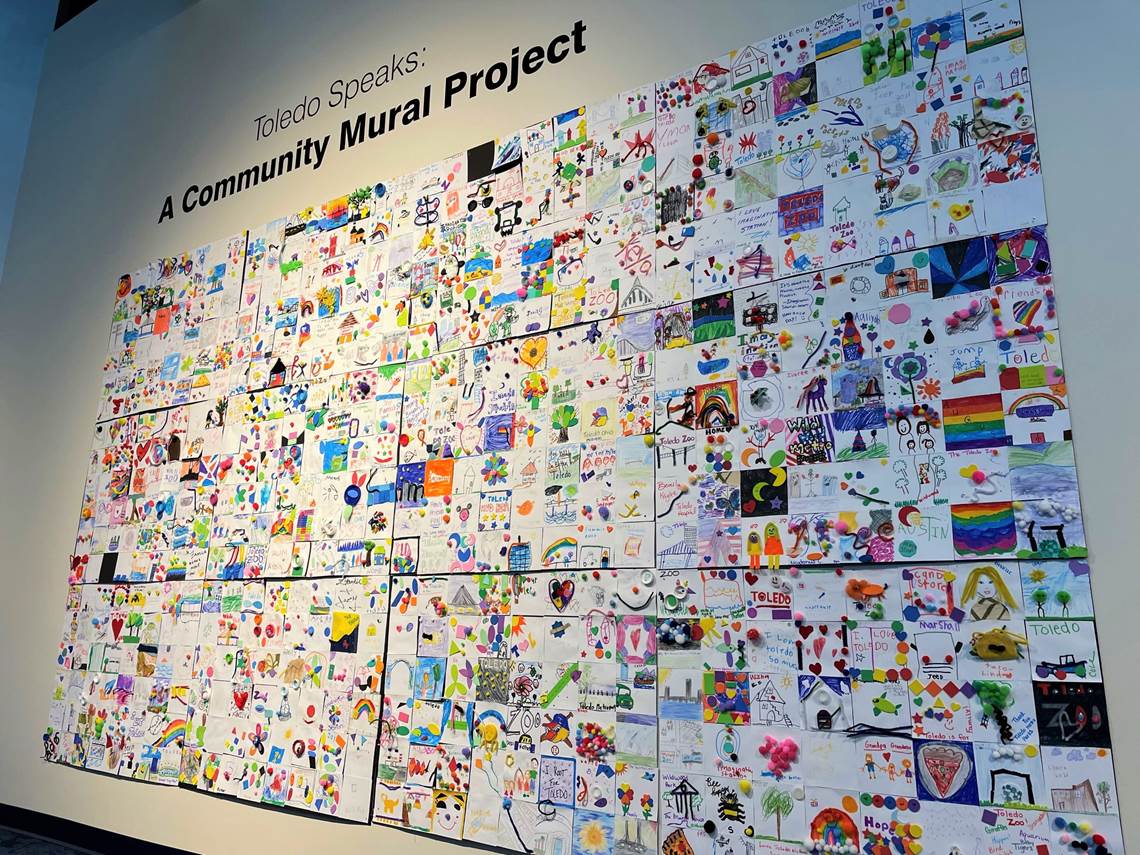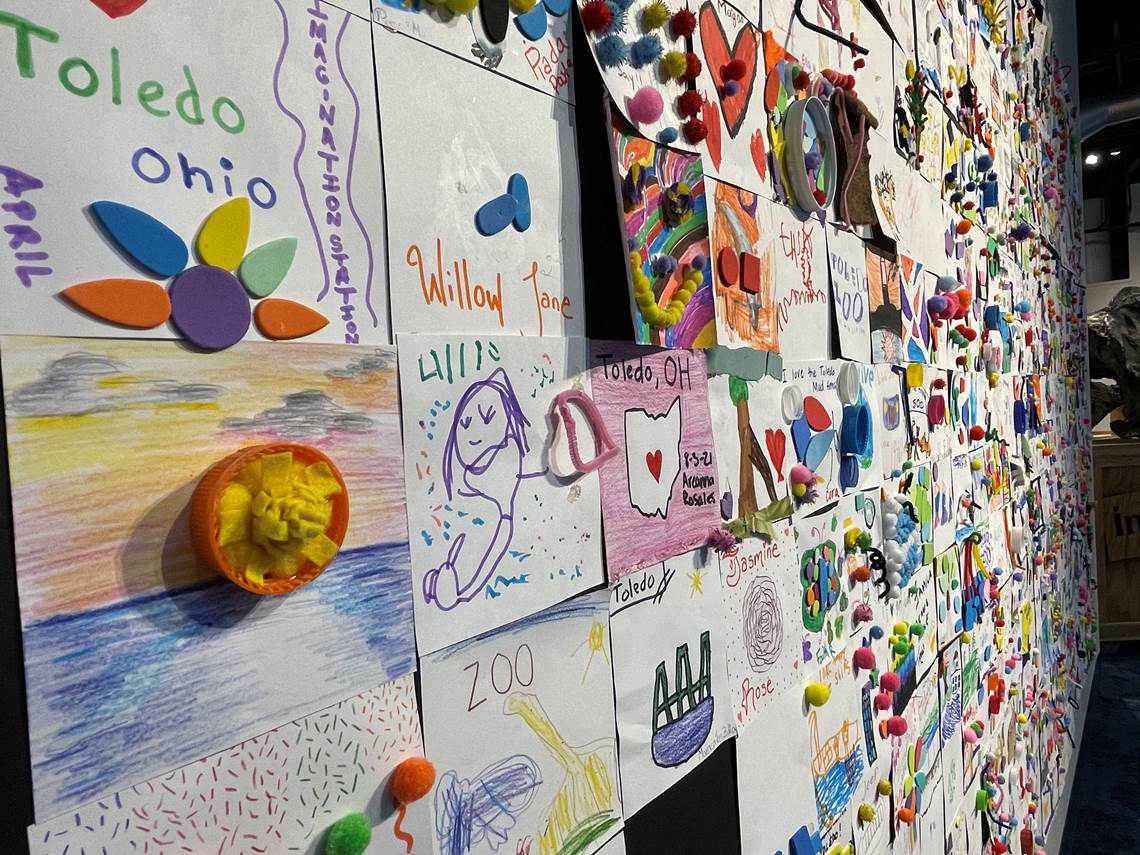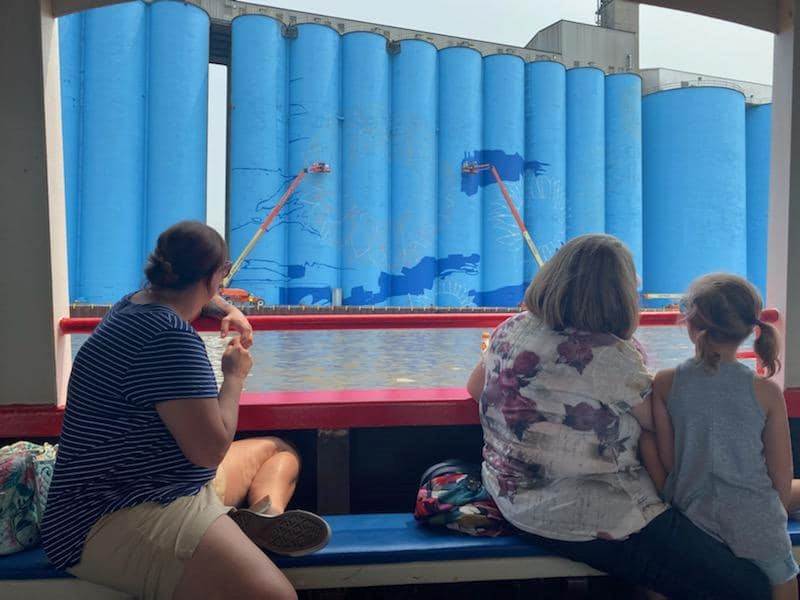 Sandpiper River Wall Watch Tour Discount
Add a science center visit to a Sandpiper experience! Visit the Sandpiper on Mondays or Wednesdays at 10am or 2pm for their Glass City River Wall Watch Tour and observe the progress of the mural from the Maumee River.
Bring your printed receipt to Imagination Station for a Buy One, Get One discount. This offer can be redeemed anytime in 2021!
*Imagination Station is CLOSED on Mondays
Science at Home Activities
Explore these great activities at home to learn more about the science behind the images on the mural and the awesome science of art. These activities are great to complete as a family!
Explore these awesome activities!
This opportunity to combine science, creativity and art wouldn't have been possible without the efforts of: