Join the Club!
The world is an amazing place, and the Mini Explorers Club invites our littlest explorers to learn all about it with their families! This FREE program for families of children ages 3 - 5 encourages young scientists and their family lab assistants to explore and discover the world around them through Science, Technology, Engineering, Art and Math (STEAM) programming designed to spark curiosity and ignite imaginations.
Currently, some Imagination Station programs are temporarily unavailable as we explore new ways to engage your students and community. We look forward to serving you, your children and students in the coming year with exciting new experiences that will spark a passion for science. Check back often for updates!  We can't wait to show you what we've been working on.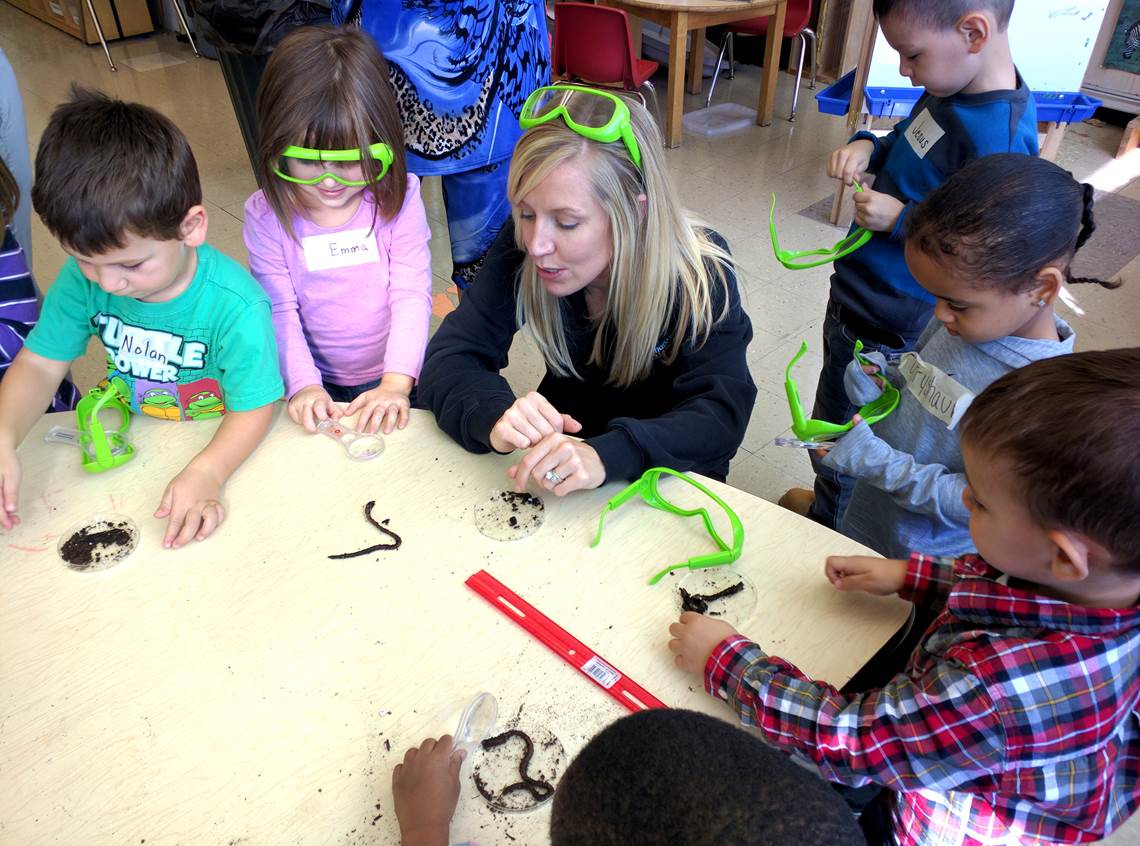 Tuesdays
General Public
1pm-2:15pm or 2:30pm-3:45pm
Partners
4pm-5:15pm
Saturdays
General Public
1pm-2:15pm
All workshops take place in the Little KIDSPACE Mini Explorers Clubhouse.
Recent program topics include:
Ramps
Learn about force, motion and simple machines as we build and test ramps. Examine textured ramp surfaces and experiment to see how far a car can jump by building ramps of all shapes, sizes and angles
Weather
Using special tools, we will observe weather patterns and record our discoveries through drawing and writing and investigate the power of wind and how it makes things move, then make fluffy, puffy clouds.
Animals
Study the variety of colors, patterns and other characteristics of living things to discover what makes them unique and learn to identify animals by the tracks they create, then make colorful fish artwork to display.
Flowers
Together, we will examine flowers using all five senses and dissect plants to identify their parts, then create lab reports by drawing our observations. Dig even deeper and plant seeds to watch how plants grow and produce flowers.
Bubbles
Examine the patterns and properties of all kinds of bubbles, then think, try and test again as we share ideas and develop the best method for blowing bubbles, including GIANT bubbles. Get creative as we make bubble wands to take home.
Watermelons
Look, smell, taste and touch to investigate watermelons and discover what makes them so sweet, then use that new information to answer old questions and think of new ones. Become an inventor as we create tools that removes watermelon seeds.