Get Hands-On. Get Creative. 
Week of Making - May 16-23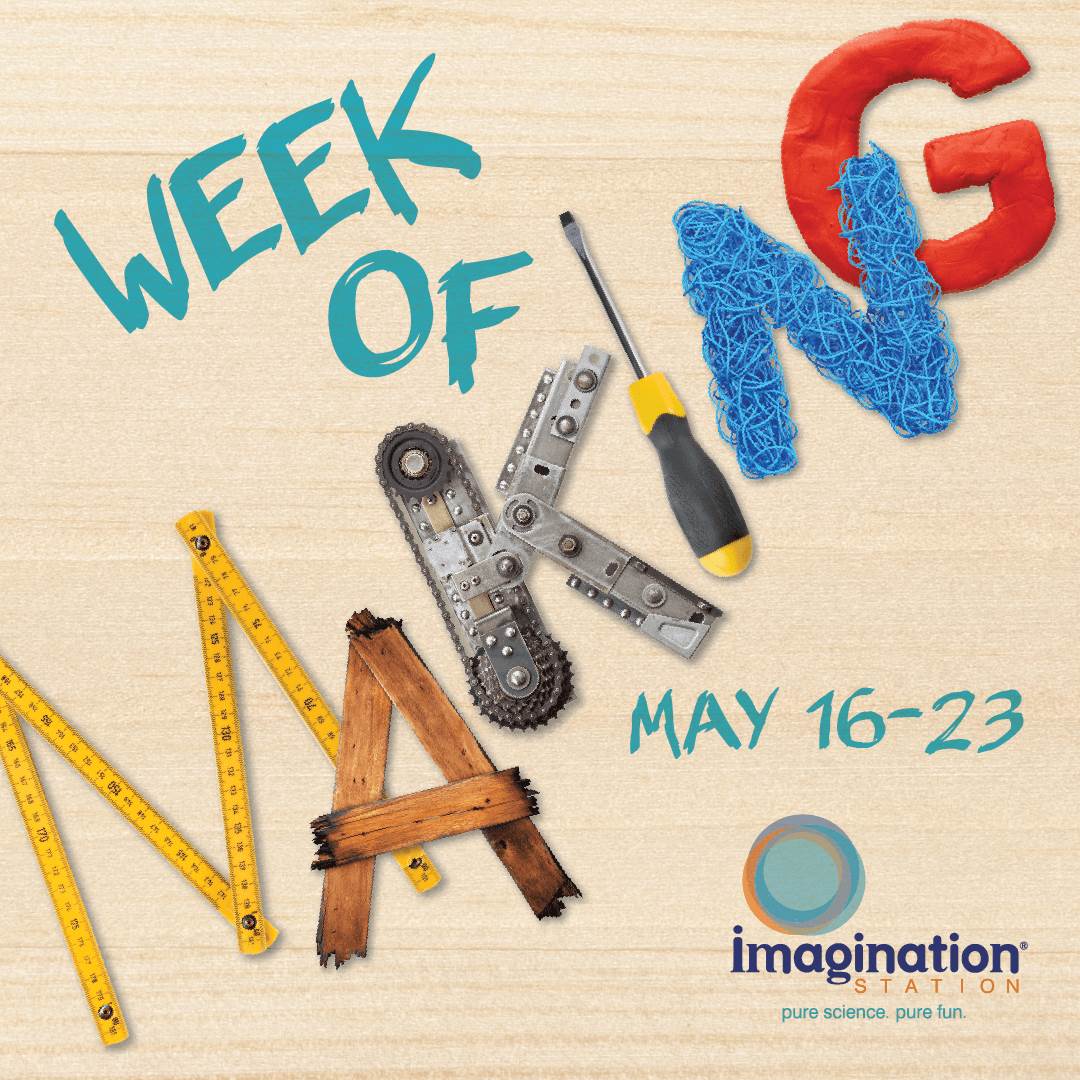 Making celebrates those who tinker, build, experiment and collaborate. It's a way of thinking that encourages the next generations to embrace STEM learning, art and design.
Join us for a Week of Making! Get hands-on and use familiar objects in unfamiliar ways and focus on the process rather than the end result. Check out new and engaging activities that foster innovation, ingenuity and creativity.
Here's how it works:
Visit this page throughout the week for access to four exciting activities.
New videos will be released Sunday, Tuesday, Thursday and Saturday
Create something that is unique and then share it with us on social media.
Keep tinkering well after the week is over.
Use the "maker mindset" and solve problems with critical thinking, collaboration and communication.
Nature Self Portraits
Head out on a nature walk and pick up a variety of items that you can then turn into a self-portrait! What items did you choose? How many different ways can you create yourself?
Follow along with us and let's get creative!
Candy Towers
Who doesn't like candy? How about building with it! Candy like gumdrops or marshmallows is ideal for building and engineering structures and sculptures of all kinds.
Pick your sweet treat and let's start building!