Imagination Station will reopen to the public Friday, May 28!
Dust off your lab coats and get ready to explore - Imagination Station is reopening its doors! Join us inside the science center on May 28, and experience amazing, in-person, hands-on science once again!
The health and well-being of our members, visitors and Team is the top priority. It is our mission to deliver science education to this community in many different ways. Whether you're visiting us in person, taking part in a virtual workshop or choosing to privately rent space at Imagination Station, we want everyone to have peace of mind while discovering the wonders of science.
Here's what you can expect during your visit:
As an organization dedicated to science education, your safety is the top priority.  With that in mind, we have made some changes in line with local and state COVID-19 guidelines to keep you safe while you explore.
Face masks/coverings are required at all times for visitors 5 and up and all Team members
Hand sanitizing stations have been added for your convenience
Social distancing practices are in place. Make sure to keep six feet, or one Bill Nye, between you and others
Comprehensive and consistent cleaning of high touch surfaces, spaces and exhibits have been implemented
Some experiences and attractions where social distancing isn't possible are temporarily closed
Hours of operation have been reduced to allow time for deep cleaning and private group rentals
Want to learn more about Imagination Station's reopening plan and what it means for you?
Come visit us! We'll help you get here!
If you haven't been downtown lately, you'll notice a lot of changes (and we're not only talking about the KeyBank Discovery Theater!). Major upgrades on downtown streets are underway including, the reconstruction of Summit street. As a result, travel can be tricky.
Don't worry! We'll help you navigate around road closures and detours. Imagination Station will publish weekly updates on the state of our streets so you can get here safely.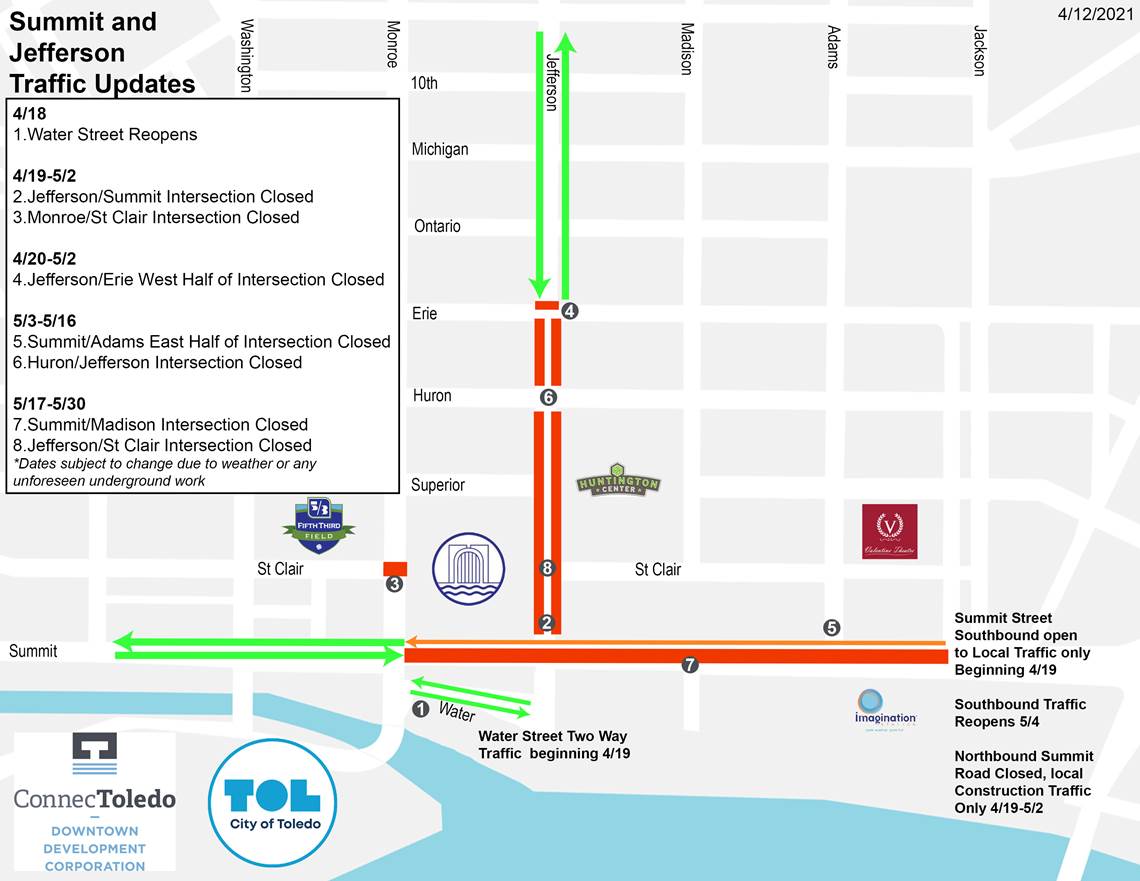 April 19 - May 2
Jefferson/Summit intersection CLOSED
Monroe/St. Clair intersection CLOSED
April 20 - May 2
Jefferson/Erie, west half of intersection CLOSED
May 3-16
Summit/Adams, east half of intersection CLOSED
Huron/Jefferson intersection CLOSED
May 17-30
Summit/Madison intersection CLOSED
Jefferson/St. Clair intersection CLOSED
Travel Tip:
Avoid the detours by parking at the Vistula Parking Garage located at 610 N Superior St, Toledo, OH 43604.
From there, use the tunnel from One Seagate to Imagination Station.
Still not sure where that is? Our Team will walk you through the process in this video.
Safe travels and we'll see you soon!
Masks are required for all visitors 5+ and Team members inside the science center.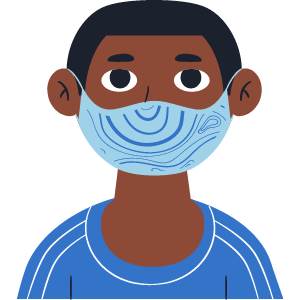 Be sure to keep your distance! 6 feet or one velociraptor.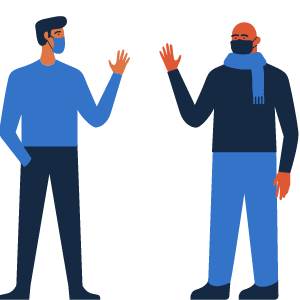 Wash your hands frequently and use hand sanitizer while you explore.