Vote for Imagination Station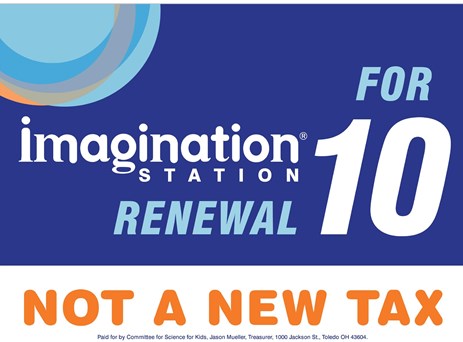 RENEWAL LEVY
RENEWS $5.21 A YEAR FOR A $100,000 HOME
SMALLEST REQUEST ON THE NOVEMBER BALLOT
THE FACTS:
The science center is requesting to RENEW its current five-year, 0.17 mill property tax levy
This levy will cost just $5.21 per $100,000 home per year.
Funds generated from the 2022 levy renewal will total approximately $1 million annually, which represents nearly 23% of the science center's annual operating budget.
Levy funds support temporary exhibitions, educational outreach, maintenance and new programs
Imagination Station's levy is the smallest on the 2022 Lucas County General Election Ballot.
What's in it for you, Lucas County?
Discounts EVERY DAY.
FREE Saturday admission for Lucas County kids 12 and under.
The indescribable feeling knowing that your support is creating access for ALL budding researchers, engineers, scientists and innovators. Imagination Station is where they'll find their spark which will pave the way to their futures.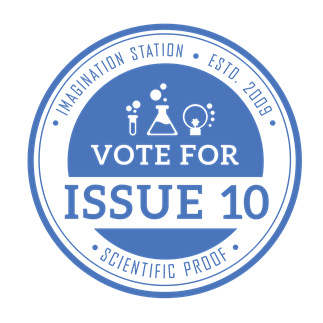 Endorsements
Thank you for your support!
Carpenters Local 351
Elevator Constructors Local 44
Greater Northwest Ohio AFL-CIO
IBEW Local 8
Interdenominational Ministerial Alliance of Toledo and Vicinity
Lucas County Democratic Party
Northwest Ohio Building Trades
Plasterers and Cement Masons' Local 866
Toledo Area Iron Workers Local 55
Toledo Federation of Teachers
UAW Local 12
UAW Local 14
Election Day is in:
Early voting starts October 12