Get Excited About Science!
Science Festivals give students the opportunity to be scientists with 12 hands-on activities.  Imagination Station comes to your school, day or night, to give students and parents a chance to explore science.
Choose from the UPDATED themes below:
Earth and Space
Updated! Grades Pre K - 10
The perfect way to prepare for the Great American Solar Eclipse 2024!
Students will have an out-of-this-world experience as they explore the solar system and beyond. They will discover how stars are born, learn facts about the objects in our solar system, model the moon's phases and explore how objects orbit each other. Get ready to have a BLAST!
Forces and Motion
Grades Pre K - 10
Forces, motion, engineering...oh my! Students will explore Newton's Three Laws of Motion and the Engineering Design Process as they experiment with magnets, rockets and creating a machine that will transport a marble.
Structures
Grades Pre K - 10
Students will become structural engineers as they explore how science, shapes and math combine to create amazing architecture.  Old favorites such as creating earthquake resistant homes, Roman arches and geodesic domes are combined with NEW challenges of creating wind proof towers and bridges out of unusual material.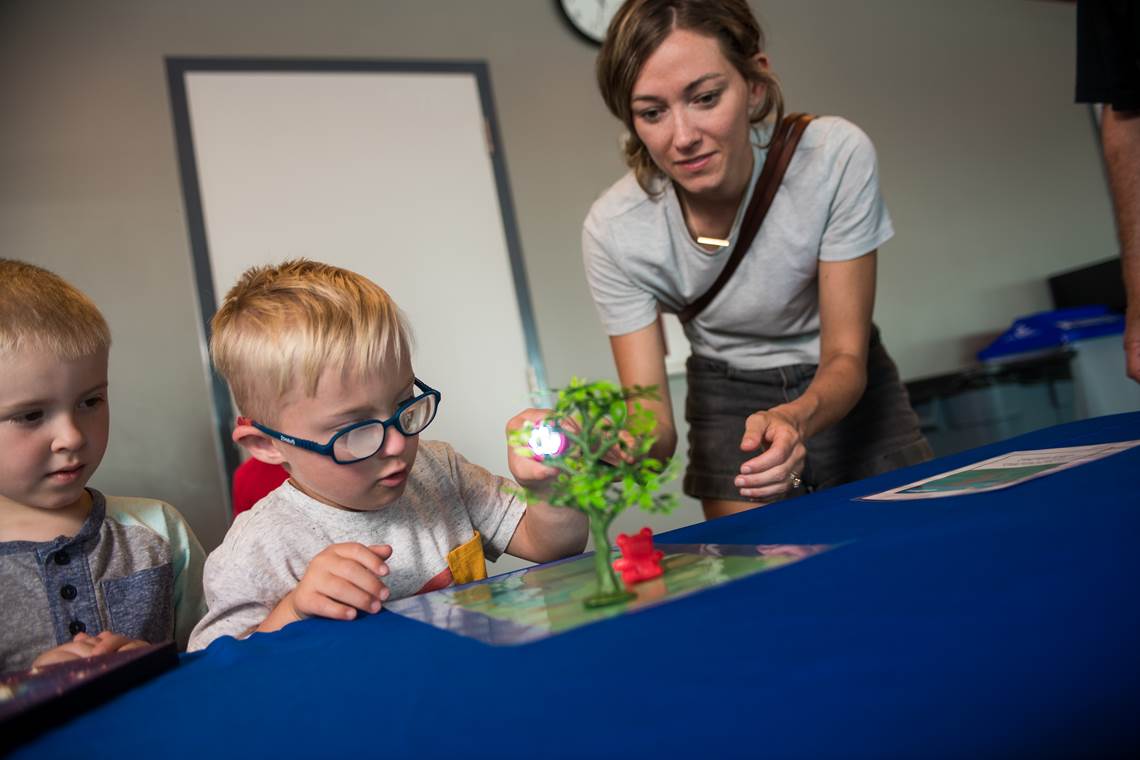 We provide:
Materials for 12 interactive science activities
Teacher curriculum guides
Content standards alignment for Ohio and Michigan
Data recording pages for each student
"What I Did Today" take-home sheet
Post-visit extension activities
In-school marketing materials and support
Volunteer recruitment letter
Trained educators to provide support throughout the event
30-minute training for teachers and adult volunteers prior to the start of the event
Free admission pass to Imagination Station for every student with an adult purchase
Your school provides:
15 adult volunteers to actively facilitate activities*
A large, open room, such as a cafeteria or gymnasium
12 tables
2 garbage bins
Recycling bin
*Please note that all volunteers are required to stay for the duration of your festival.*
Cost:
$1200 per festival + a mileage fee of $0.65 per mile outside of Lucas County.
To schedule a Science Festival, call 419-244-2674 ext. 134.