Together Anything is Possible
For more than a decade Imagination Station has been an anchor institution in downtown Toledo dedicated to teaching, entertaining and inspiring the minds of all.  Science contributes to life skills development, sparks curiosity and is essential to our community and those who seek to shape the sciences of tomorrow.
Your support changes lives
The impact of your giving goes far beyond Toledo Science Center.  It encourages children to dream bigger, to ask questions, and to look at failure as an opportunity.  Your gift inspires learners of all ages and backgrounds to discover the endless possibilities the future holds.
Invest in our future
Imagination Station is shaping the future through engaging educational initiatives, hands-on experiences, outreach programs and professional development training. 


More than 200,000 people experience science at Imagination Station each year. They come for fun and leave with a sense of awe and understanding that a science career is accessible, relatable and is realistically within their reach.
Invest in our community
You make the difference.  Your generosity is key to helping our non-profit fulfill its mission to the community of igniting a passion for science, technology, engineering, arts and math.
Every gift to Imagination Station is critical to helping to develop new experiences, enhance our facilities and support access programs.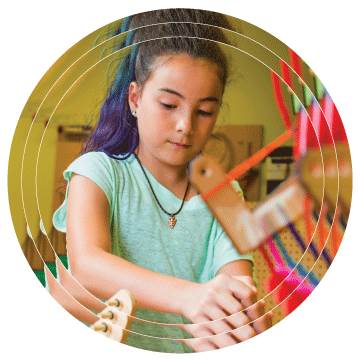 Imagine the Possibilities