Thank You for Your Support!  
Throughout these unusual and challenging times, our community has risen to meet these challenges and through it all, Imagination Station has risen as an integral community partner. We hope you will join us as we continue to remain vital and relevant, providing informal Science, Technology. Engineering and Math education throughout our community.
With our re-opening, we've reimagined science delivery and have taken the necessary precautions to ensure our visitors enjoy a safe, engaging and fulfilling science center experience.
We need your support!
Along with reopening, we will continue our virtual program delivery while balancing a dramatic revenue loss from our March 2020 to May 2021 closure. To meet the added financial needs, we invite you to make a special gift to the science center to support our vitally new day-to-day operations.
Imagination Station is a nonprofit organization. We create exciting, inquiry-based science learning that allows people to understand the world around them. Now more than ever, we can't do it without you! Your gift will allow us to continue to spark a passion for science in learners of all ages.
How is Imagination Station inspiring science?
We have brought science, fun and education into the home through at-home experiments that expand minds, explore creativity and encourage learning. Through our Science at Home activities, we are provide engaging curriculum with something to do, something to watch and something to read. 


We remain accessible. Throughout these unprecedented times, we continue to be accessible to our community. From virtual tinkering workshops to private, socially distanced in-person Think Tank workshops, we are working to meet our community where they are.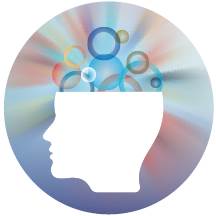 Join us in fostering exceptional, hands-on experiences for learners of all ages! Please donate and support this work today!