Imagination Station is located at 1 Discovery Way, at the corner of Summit and Adams streets on the riverfront in downtown Toledo.
Imagination Station's address of 1 Discovery Way may not be listed on your map. You may choose to use the address – Summit St. and Adams St., Toledo, OH 43604, or the link below for detailed directions to Imagination Station from any location.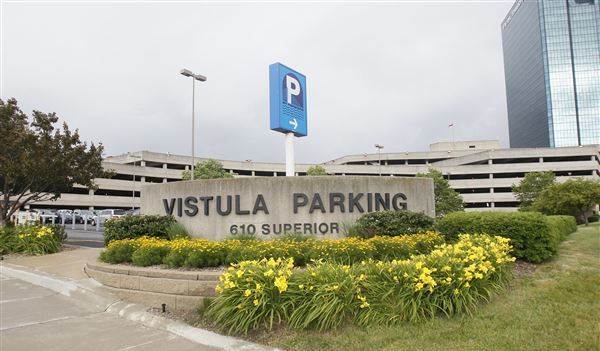 Trip Tip:
For the most convenient access to Imagination Station, we recommend parking at the Vistula Parking Garage and using the underground tunnel to Imagination Station. Curious how to get there? Let us be your guides!
Parking:
There are a variety of parking lots, garages and metered locations throughout downtown Toledo.
We recommend the following ParkSmart garages:
Vistula Garage – Superior St. / Orange St.
Superior Street Garage – Superior St.
Port Lawrence Garage – Jefferson St. / Saint Clair St.
Street Parking:
There are many city-owned meter parking spots on the streets surrounding the science center. Parking meters are free on holidays and weekends. Please always abide by the signs for payment and hours for all metered spots.
View parking locations on a map >>
Discounted Parking for Members

Imagination Station members receive great discounts! The parking benefits below are available to our Members.
Discounted Parking*
Imagination Station Members at the Individual, Grandparent or Family level receive a special members-only rate of $4 at the Vistula Garage, Superior Street Garage and Port Lawrence Garage.
Free Parking* 
All Plus Membership levels and above will receive free parking at the Vistula Garage, Superior Street Garage and Port Lawrence Garage any day.


*Members are responsible for collecting the proper parking validation from the Visitor Service desk at Imagination Station prior to leaving the parking garage in order to receive the parking \ discount. Parking validation is only be available for one vehicle per visit.