New and Improved and NOW OPEN!
Refreshed and reimagined, Imagination Station's Atomic Cafe offers a diverse selection of lunch and snack items, from fresh salads and sandwiches to fruit, chips and sweet treats. Looking for a hot lunch? You're in luck! Atomic Cafe will also serve burgers, pizza, chicken nuggets and more during select hours* of the day. Every member of your family or school group is sure to find something delicious.
Plus, the new grab-and-go setup will keep lunch short and sweet so you can get back to exploring.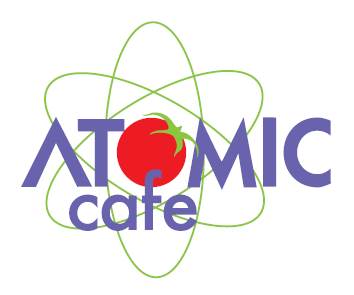 Hours of Operation
Tuesday - Friday: 10:00am-4:30pm
*Hot food is available from 11:30am-2:30pm
Saturday: 10:00am-4:30pm
*Hot food is available from 11:30am-3:30pm
Sunday noon- 4:30pm
*Hot food is available until 3:30pm