Dive into Unlimited Fun with Imagination Station!
What could be more exciting than spending a day with your troop, den or pack having a blast earning your badges?  Imagination Station has you covered!  Get ready to practice your engineering skills, become an inventor, program robots or discover outer space.  There are so many ways to harness your inner scientist!
Currently our Team is working to reimagine how we deliver STEM education to our community and meet the ever-changing needs of groups like yours.  As a result, some outreach programs are temporarily unavailable to ensure the health and safety of visitors, members and our Team.  We look forward to serving your group in the coming year with exciting new experiences that will engage and inspire.
Available NOW: Girl Scout Virtual Programming
Are you ready to learn, grow and earn your badges with Imagination Station?  Join our Extreme Scientists and discover the creative world of computer coding or the wonders of space through this unique and exciting virtual program!
Daisies, Seniors and everyone in between will have the opportunity to channel their inner inventor, unlock chemical reactions and explore engineering during these 45 to 60 minute online sessions.
Let us be your partner in empowerment and education!  Register today!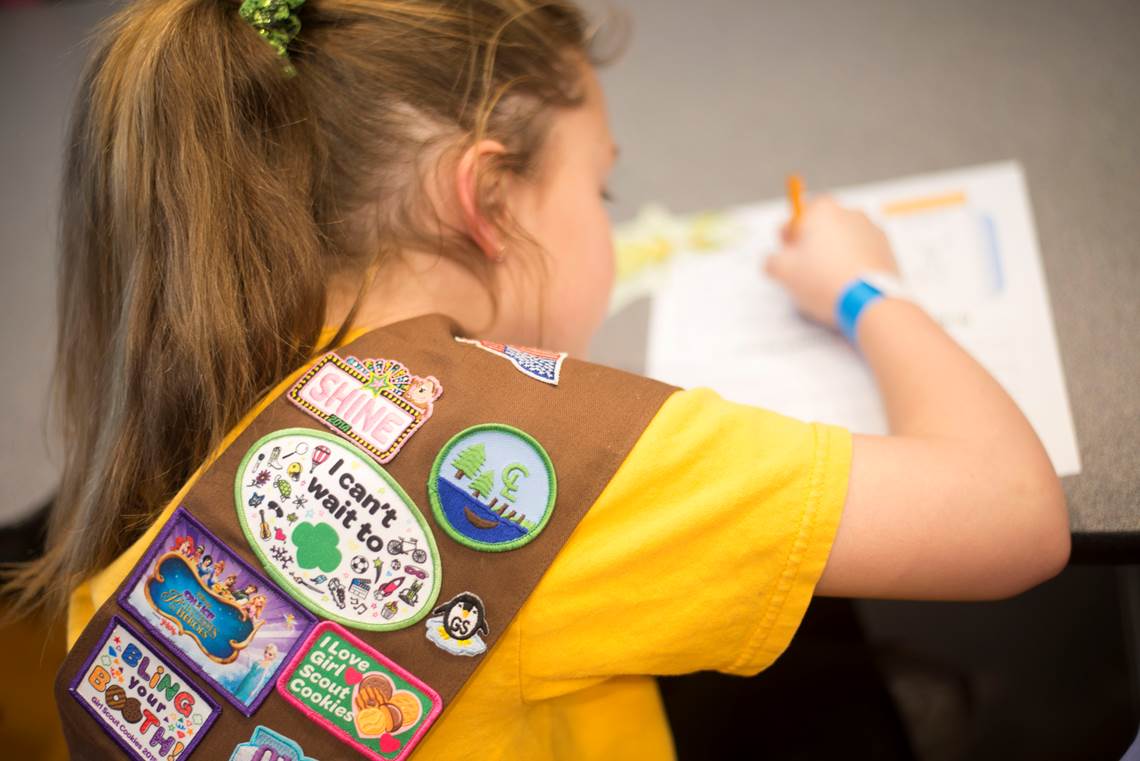 Choose from these GREAT topics:
Create and design your own board game
Jump into the video game world with video game design
Become an expert at computer coding
Launch into space exploration
There are sessions specific to each scouting level that are stuffed with science, learning and fun!
Registration
You can find and register for these events here. Click on the Activities tab and search 'Imagination Station.'