Sophisticated Science for the Young At Heart
Who says science is just for kids? Not us! Join us for the ultimate experience for grown-ups: Science After Dark! 
Each event features full science center access, a cash bar, amazing partners and exciting science demonstrations! Think happy hour with a twist! So, grab a drink and a friend and let's have some fun!
Saturday, September 10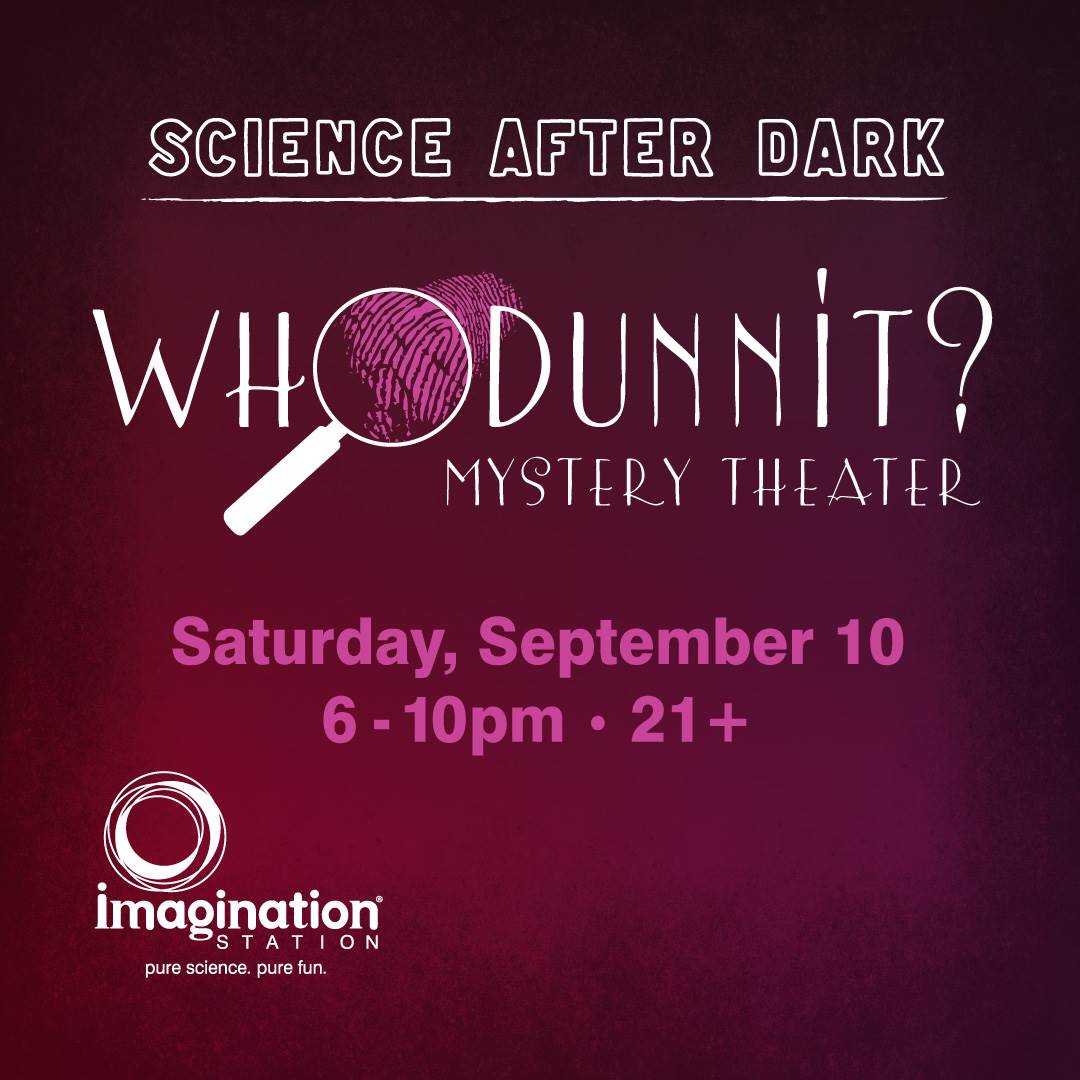 A Night of Mystery, Murder & Mayhem!
Uncover the clues and solve this whodunit thriller.
With a killer crowd of people just waiting for a murderer to arrive on the scene. Who is it? This night will keep everyone looking over their shoulders and guessing who the next victim will be!
The Science After Dark Event Series is presented by: