Science is for Everyone!
We are committed to making Toledo's Science Center an inviting place for anyone to come and explore science! If you have any specific questions or accommodation requests, call us at 419-244-2674 and our wonderful team will assist you.
Parking
Located at the intersection of Summit and Adams streets, Imagination Station has accessible parking spaces available on a first-come in front of the building. A valid disability parking placard or license plate is required. Visitors may also drop off at the front door using the turnaround.
In the event that spaces in front of the building are full, we recommend using the Vistula Parking Garage located at Superior and Orange streets. Visitors can use the indoor walkway to access the science center.
Accommodations Available at Visitors Service
Kulture City Sensory-Friendly Bags
These sensory bags are built for adults and children with sensory needs. Inside you'll find:
Headphones
Fidgets
Communication cards
Also available:
Weighted lap pads
Closed captioning devices
Audio description devices
Wheelchairs
Strollers
First Aid
A sharps container is available at our First Aid station located behind the Visitors Service desk.
KeyBank Discovery Theater
The KeyBank Discovery Theater offers exciting opportunities to discover science in a different way. Imagination Station wants everyone to have the opportunity to experience this addition to the science center.
Available at Visitors Service
Closed captioning devices
Audio description devices
Also note, the theater has a state-of-the-art sound system that may be intense for people with sensory sensitivities. Noise-canceling headphones are available at the Visitors Service desk.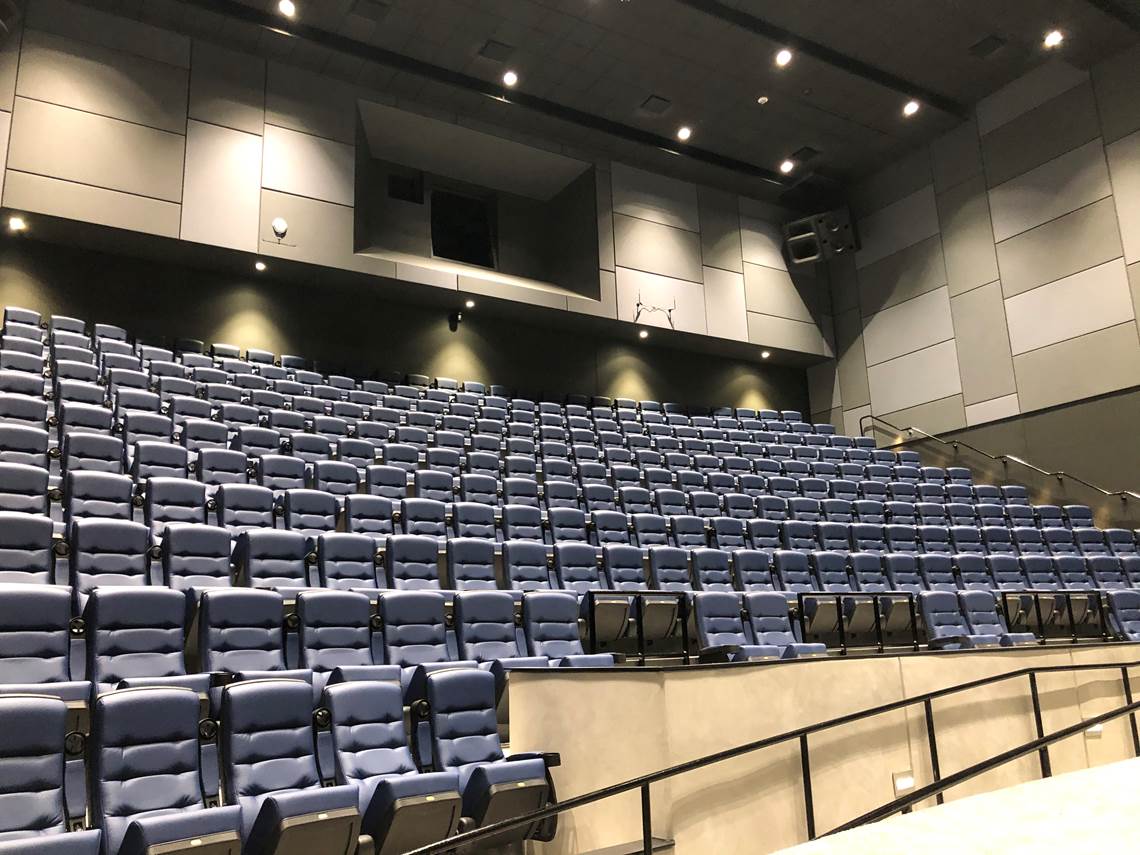 Autism Spectrum Disorders & Sensory Sensitivities
There is a social story available on the free Kulture City app and at this website: https://venue.kulturecity.org/venues/imagination-station
The MindZone learning world contains several exhibits with strobe lights, loud sounds, optical illusions and other potential sensory triggers.
The Grow U exhibit Farm 101's animatronic characters begin talking as soon as you enter the room.
Many of the science center's exhibits are extremely hands-on and may incorporate tactile elements such as differing temperatures, water and sand.
Extreme Science Demonstrations take place in the Extreme Science Theater on the lower level throughout the day and may include loud noises and bright flashes of light.
Service Animals
Only trained service animals as defined by the ADA are allowed at Imagination Station, provided that the animals remained properly leashed and controlled. Pets are not allowed.
During your visit, be mindful that the Pepper's Ghost exhibit, located at the entrance of MindZone, barks and growls which may be upsetting to service animals.
Family Restrooms
Family restrooms are located on the Lower Level, Upper Level and in Little KidSpace.
Quiet Space
Sometimes we all just need a little break. Imagination Station has a dedicated space in Little KidSpace that anyone is welcome to use when playtime (and learning) become a little too much. You'll find the Quiet Room near the entrance of Little KidSpace.
Seating
Benches and other seating options are available throughout the science center.
Elevator
The elevator is located in the atrium on both the upper and lower levels of the science center.