Build. Fiddle. Create.
Do you like working with your hands and finding out how things work?  Imagination Station has the program for you. Join us in the IDEA Lab at the science center and embrace your creativity and make something that is uniquely yours. Celebrate innovation and ingenuity and tap into the scientist, engineer and artist within. We can't wait to create with you!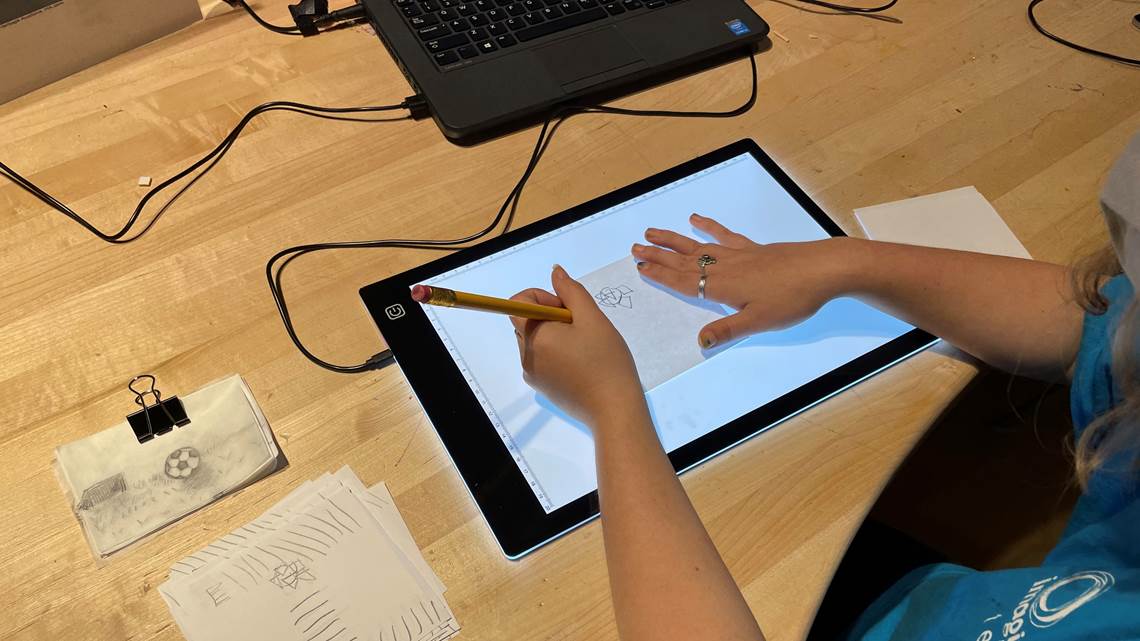 Did you create a video? See it here and share your creativity with your family and friends!
All videos will be uploaded 24 to 48 hours after your visit.
November: Cel Animation
Have you ever wanted to create your own animated story? Fire up your imaginations, it's time to create something awesome!
Back before digital animation, creators used cel animation which is the art of creating 2D animation by hand on sheets of transparent plastic called "cels." Make subtle changes to your design and bring it to life. How? Our eyes can only see about 10 pics per second and anything faster than that blends together to create the illusion of motion.
What story will you tell?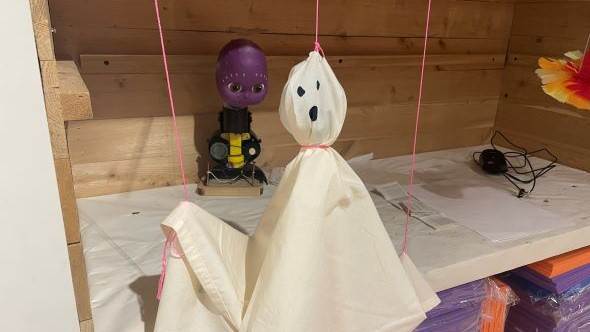 October: Scary-onettes
Put on your engineering hats and let's get spooky with puppets!
There are many different kinds of puppets - most are moved from below with your hand, finger or rod. A marionette (or as we call them during October, scary-onette) is a puppet with strings that with enough practice and creativity, it can come to life! During this activity, you will put your creativity and design skills to the test. Will you make a ghost, ghoul or goblin and how will you make it move?
With the right tools, ideas and guidance, your creativity will come to life!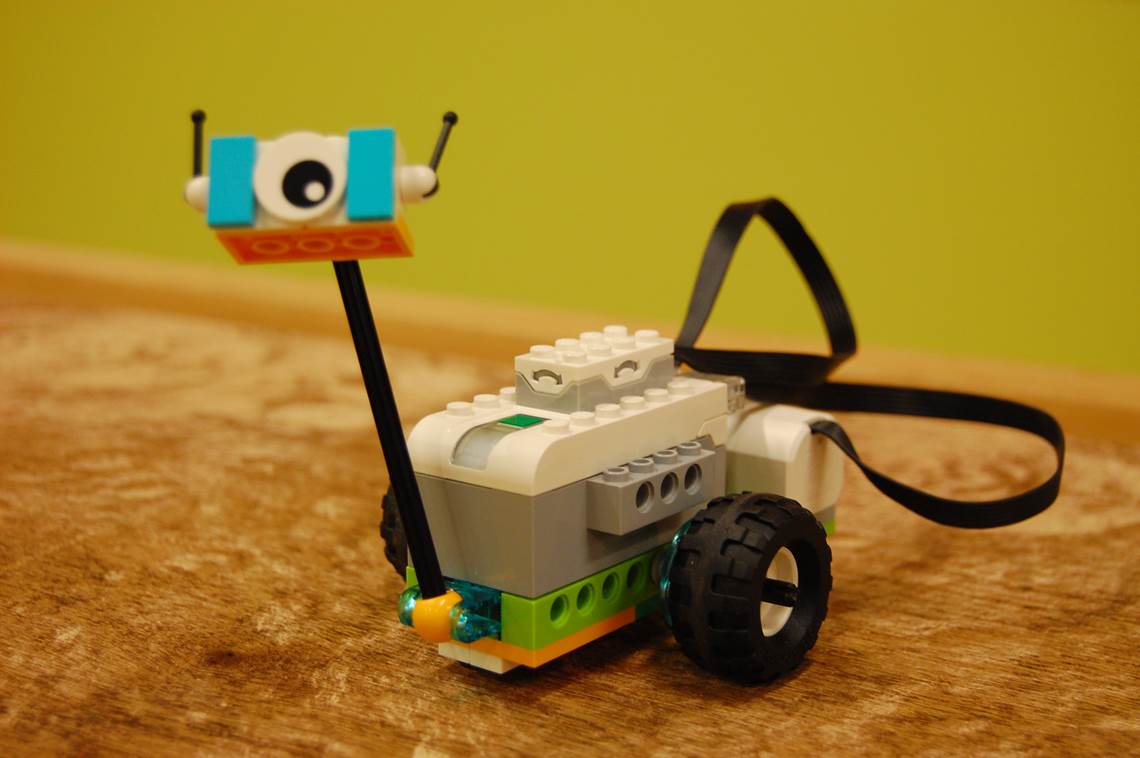 September: Lego Robotics
Get your gadgets and gizmos in gear and let's code and create robots!
Humans have long had a fascination with robots, today these machines are simple enough for all ages to use and program! Aspiring robotics engineers can discover how robots are designed, built and programmed for specific tasks by doing it themselves with Legos and a computer. Learn about physics, engineering and programming while building and having fun.
August: Toledo Speaks!: A Community Mural Project
What's your Toledo story?
Join in the creation of a community mural telling the Toledo Story. Complete a square in a larger mural to be displayed inside Imagination Station. Use images, words and different materials to share your Toledo tradition. This can be something that you celebrate or value as a community, as a family or as a Toledo resident. This creative exercise celebrates the rich history of Toledo and helps us all recognize the value and power of storytelling.
Let your creative voice be heard!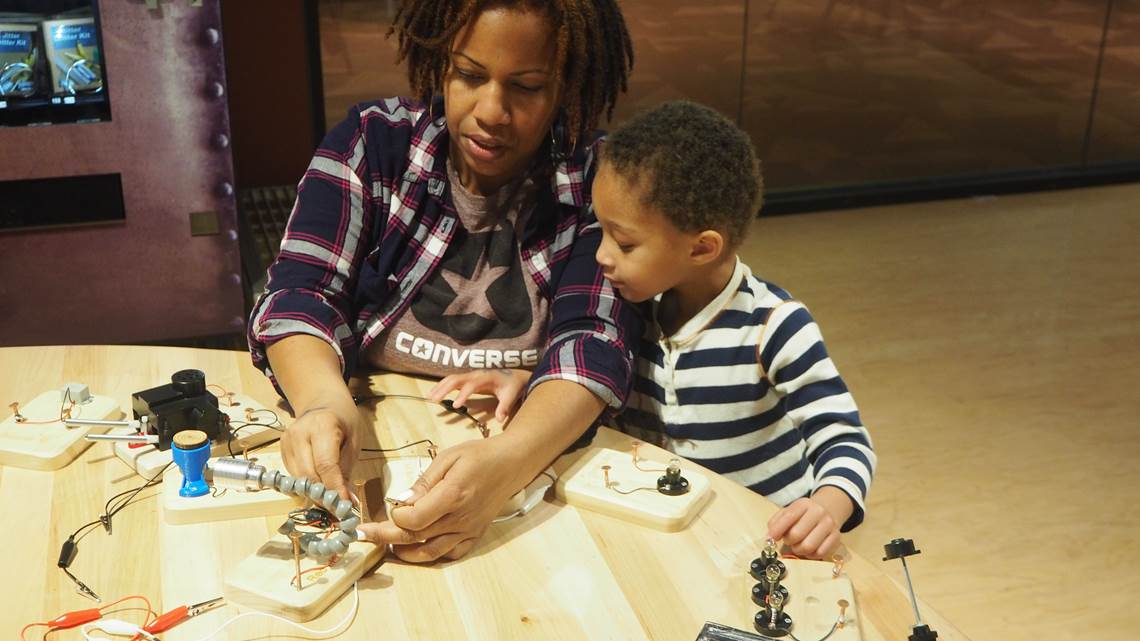 July: Circuit Blocks
Come experiment with electrical components like batteries, bulbs, buzzers, switches and more. This is a fun and great way to start learning about circuits. Actual components, used in the real world, are mounted to sturdy smooth wood blocks that are designed for a guest to walk up and start creating electrical connections between everyday objects. See the many possibilities when you build with circuit blocks.
Join us in Tinkering Space located in the IDEA Lab at Imagination Station!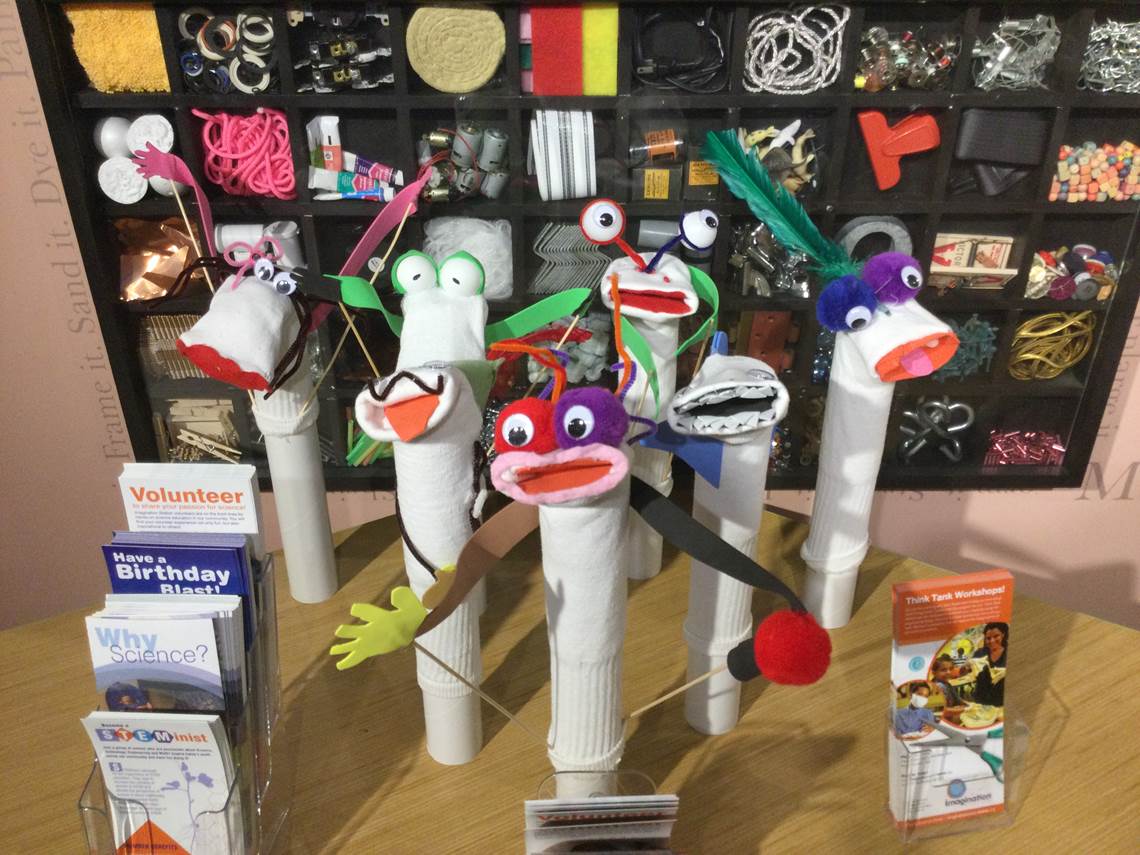 June: Hand and Rod Puppets
The art of puppetry has been around for hundreds of years. Artists and writers use them to tell stories and make people laugh. Some puppets are very elaborate, others are simple, all of them are FUN!
Let's make something unique. Made out of socks, sticks, foam and some decorative material,  we will create a working "muppet" inspired Puppet. The science is in the design. How will it move? What will it look like? It's all up to you!
Join us in Tinkering Space located in the IDEA Lab at Imagination Station!
Enjoy a FREE, fun and hands-on experience that encourages creativity and thinking outside of the box, anytime, anywhere with Just Tinkering!
We give you a list of everything you need, step-by-step instruction videos with our amazing Team and unique topics that are perfect for tinkerers of all ages!
Members receive the kit for this, and all other Just Tinkering activities for FREE with registration!
Thank you to our Educational Partners!