Build. Fiddle. Create.
Do you like working with your hands and finding out how things work?  Imagination Station has the program for you. Join us in the IDEA Lab at the science center and embrace your creativity and make something that is uniquely yours. Celebrate innovation and ingenuity and tap into the scientist, engineer and artist within. We can't wait to create with you!
Tinkering workshops are available everyday* and are included in the price of admission.
*Imagination Station is closed on Mondays.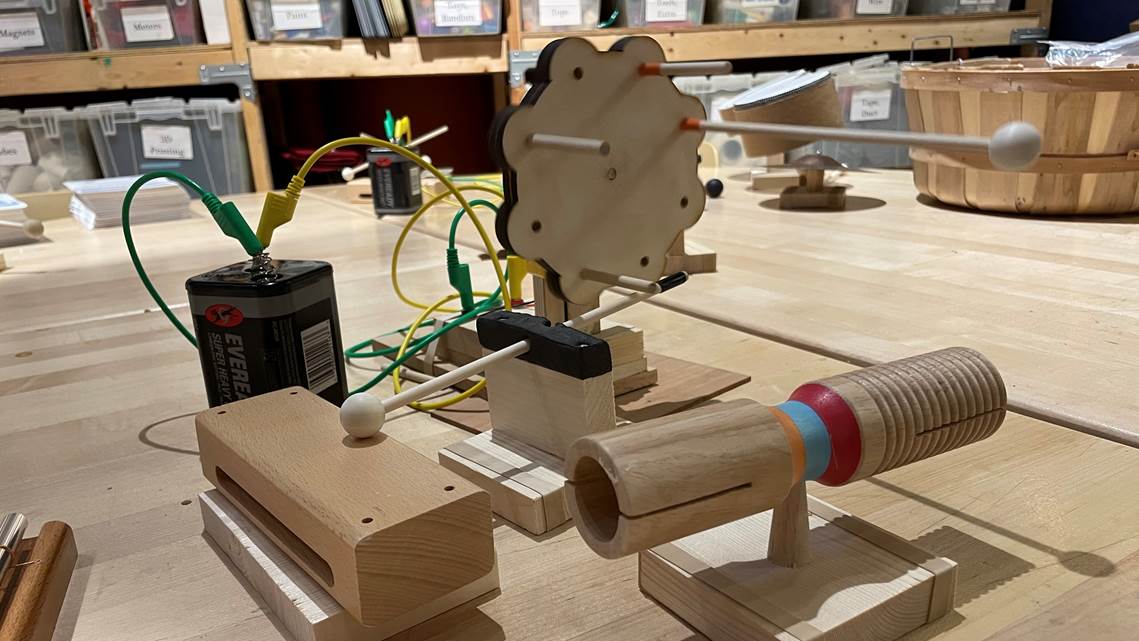 March - Music Blocks
Your favorite music, no matter the genre, is made up of a combination of melody, harmony and rhythm. We're going to explore sound in a brand new way with Music Blocks in Tinkering Space.
Bring your ideas and we'll use mallets, pinwheels and other materials and mechanisms to play with rhythm. How can we make a rhythm go faster or slower? What other patterns can we create? The sky's the limit!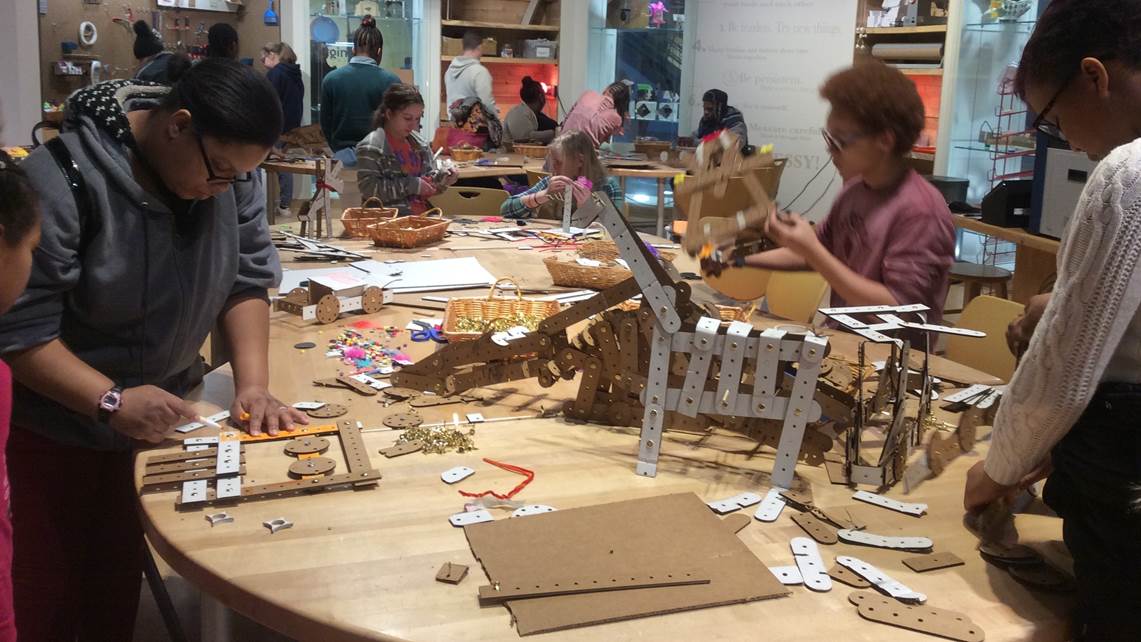 February - Linkages
What do folding chairs, scissors, window hinges and puppets have in common? They all use linkages!
Linkages are a group of parts connected by hinges
that allow each part to rotate and move. Some linkages, like scissors, are simple, while others can be more complex, like the mechanical characters in
amusement parks.
Explore motion in new and exciting ways. Create a whimsical creature with wings, a chomping share or a dancing robot - the opportunities are endless!
January - Papertronics
Circuits make up our phones, computers and maybe even one day our clothes! Learn how to complete a circuit and then use your creativity and imagination to make your own electronic collage! If you can dream it, we can help you bring it to life.
Every personality will find joy doing this science project.
Thank you to our Educational Partners!