Great food and good company for an exceptional cause.
Please join Kelli and Jason Daniels, Feed Imagination chairs, and your favorite Celebrity Waiter and support Imagination Station with an evening that feeds a passion for science.
Feed Imagination allows the science center to offer the wonder for science beyond our walls and into the hearts and minds of little and big kids alike. This event provides programming funds that strengthen our school programs, enhanced exhibits and continue our spectacular STEAM-related experiences.
You can help us continue to be the area's leading resource and inspiration for informal science education.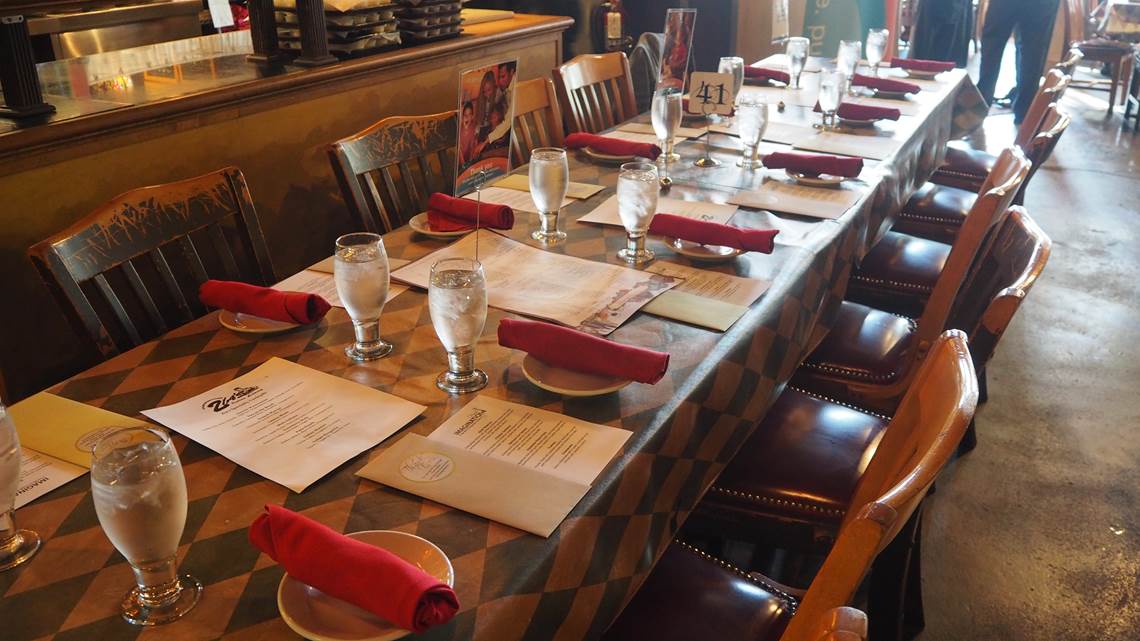 You're Invited!
WHEN: Monday, June 12 | 6:15-9pm
WHERE: Zia's Italian Restaurant on the Docks 20 Main St., Toledo, OH
TICKETS: $55/person. 
Includes a 3-course meal and non-alcoholic beverages. Cash bar available.
Meet Your Celebrity Waiters!
Co-chairs, Kelli and Jason Daniels (pictured)
Mike & Julie Beazley
Kathy Bishop
Paul & Sheryl Favorite
Karen Fraker
Kurt Franck
Ray Micham
Sally Gladwell & Beth Gensler
Dana & Seth Metzger 
Stu Goldberg
Shelly Orenstein
Rhonda Sewell
Tracy Rivera
Toledo Lucas County Port Authority
Valerie Walston
Doug Miller & Shumaker, Loop & Kendrick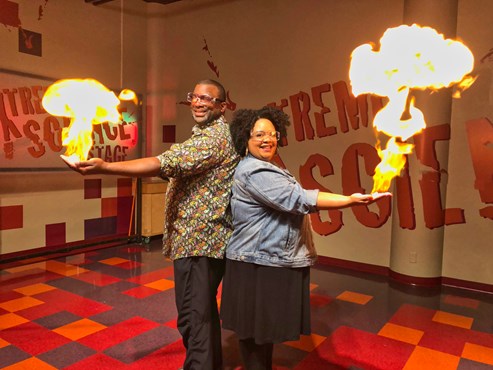 ...if your waiter is:
Kelli & Jason Daniels
Mike & Julie Beazley
Kathy Bishop
Karen Fraker
Sally Gladwell & Beth Gensler
Doug Miller
Shelly Orenstein
Rhonda Sewell
Tracy Rivera
Valerie Walston
...if your waiter is:
Paul & Sheryl Favorite
Kurt Franck – The Blade
Stu Goldberg
Ray Micham – The Collaborative
Seth Metzger – Dana Inc.
Shumaker, Loop and Kendrick
Toledo Lucas County Port Authority
This year's Celebrity Wait Night is presented by: