NEW Out of This World Experiences
Your students will be AMAZED and AWED when they enter our NEW portable planetarium.
STARLABⓇ allows students to study the night sky without leaving school. This year, we have three NEW options for your students to enjoy:
The Many Stars in the Sky
Explore how the star at the center of our solar system, the sun, creates night and day. Then wonder at the other stars in our universe, along with some famous constellations and the myths they are based upon.
Our Solar System
Discover the objects in our solar system and their motion. Then get a close up view of all of the planets
Sun, Earth and Lunar Pattern
Investigate how the relationships between the sun, earth and moon lead to the occurrence of moon phases and solar eclipses. Students will marvel at how even, once-in-a-lifetime events, like the total solar eclipse on April 8, 2024, are part of predictable patterns.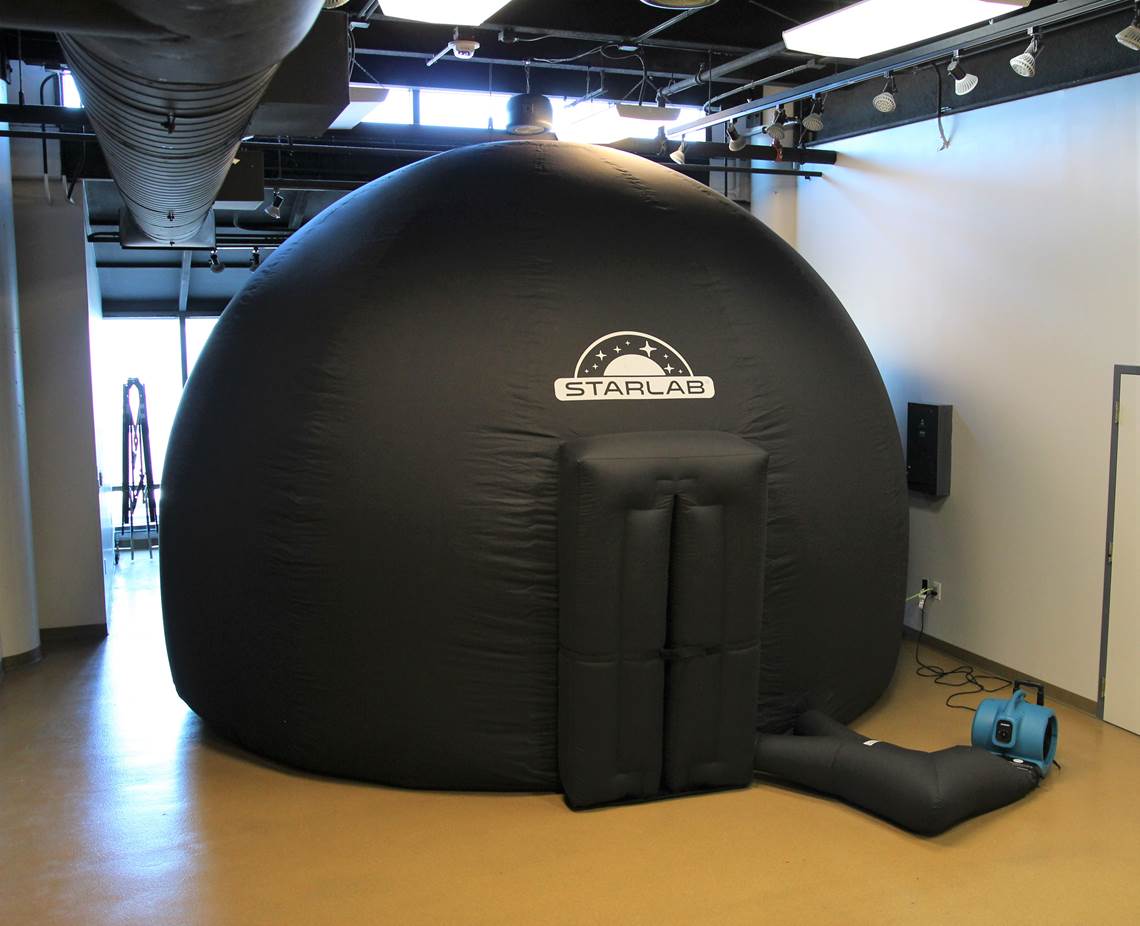 Your school provides:
A room large enough to accommodate the STARLAB®, which is 16 ft in diameter and 11 ft in height. (A gymnasium works best.)
One adult to be present with the facilitator at all times in the STARLAB®
Book the STARLAB®
Cost
$350 for 45 minutes of programming
$.65/mile outside Lucas County


Make a reservation
For more information and to make a reservation call us at 419.244.2674 ext. 134
Please note: Reservations should be made at least two weeks prior to a scheduled program