Build. Fiddle. Create.
Do you like working with your hands and finding out how things work?  Imagination Station has the program for you. Join us in the IDEA Lab at the science center and embrace your creativity and make something that is uniquely yours. Celebrate innovation and ingenuity and tap into the scientist, engineer and artist within. We can't wait to create with you!
Tinkering workshops are available every day* and are included in the price of admission.
*Imagination Station is closed on Mondays.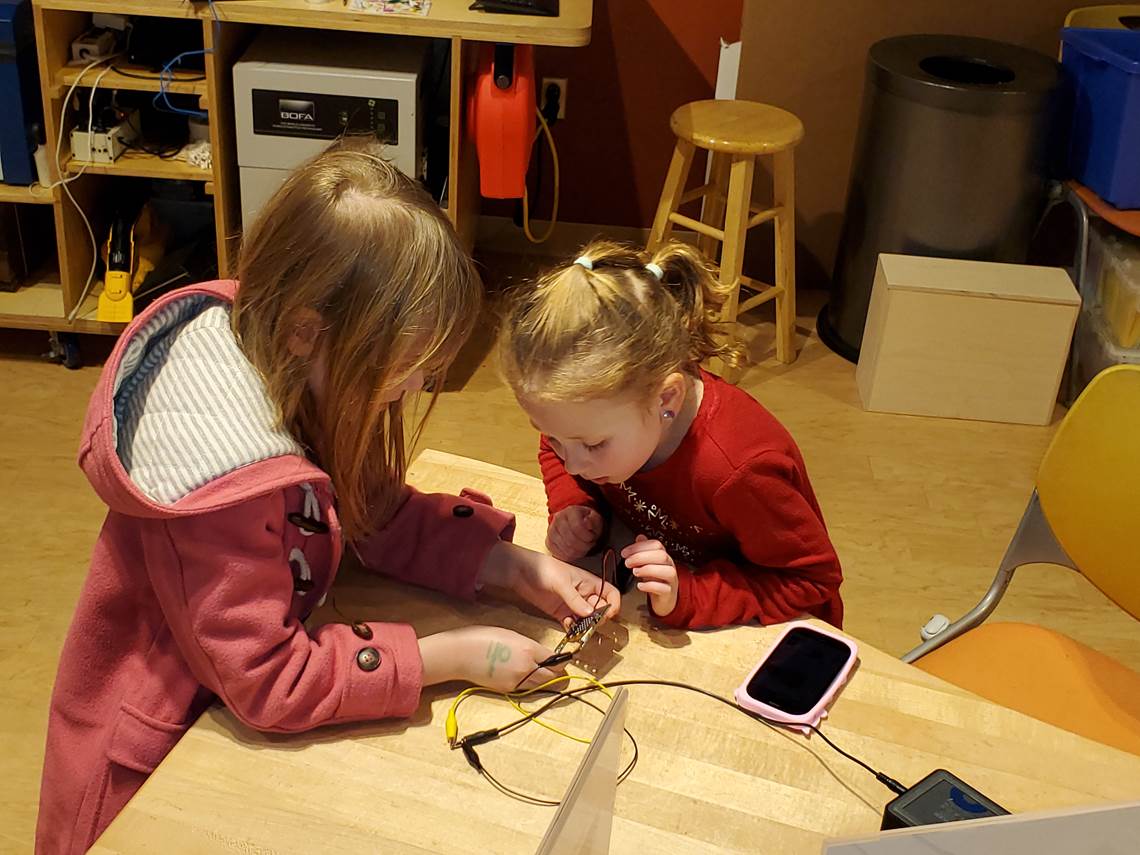 December - Snowmen, Stockings & States of Matter
Watch your holiday gift ideas come to life through science! By changing solid particles into gas, you can make a design and print it on an iron-on patch or upgrade it to a pair of socks or a mug.
January - Cardboard Pinball
There's no reason to go to the arcade to play pinball when you can make it yourself. Figure out the best obstacles, prepare the launcher and get ready to hit the targets and score big with your own creation.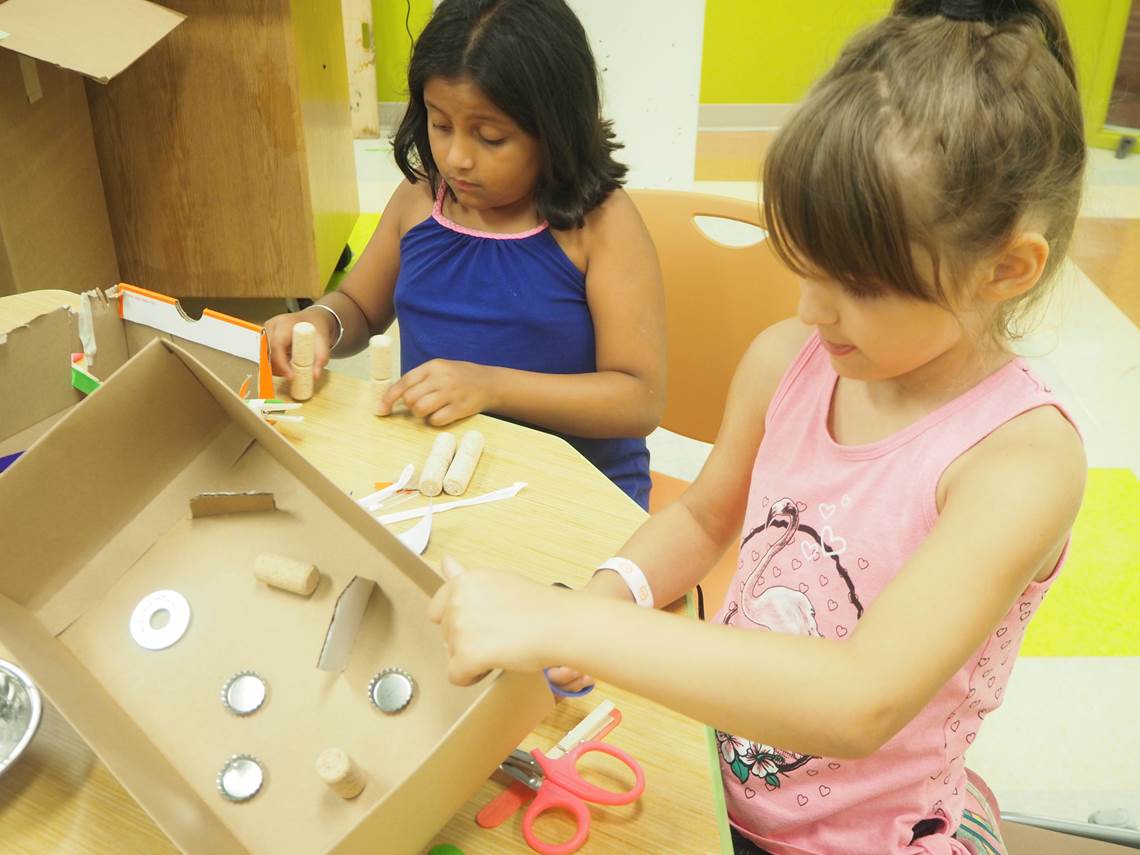 February - Two Frame Animation
It's time to turn into an animation expert! Learn how to create two different expressions from one object and watch your creation come to life.