Summer Camp Scholarship Opportunity
Camp is Important ... 
... for EVERY child.
School might be out for the summer, but here at Imagination Station the learning never stops. Summer Camps at the science center are a great way for kids to keep their minds active, make friends and experience new ways to have fun with science.
Currently, all scholarship spots have been filled.
Feel free to fill out the form below to be added to the waitlist. An Imagination Station Team Member will reach out to you if a spot becomes available.
Potential campers should meet one or more of the qualifying factors:
Attend a Toledo Public Schools elementary school
Qualify for a free or reduced lunch at a school within Toledo city limits
Live in Lucas County and is identified as having a disability
Scholarships will cover 100% of camp fees but do NOT cover transportation or lunch costs. All campers must be able to attend to their own personal needs like using the restroom and eating.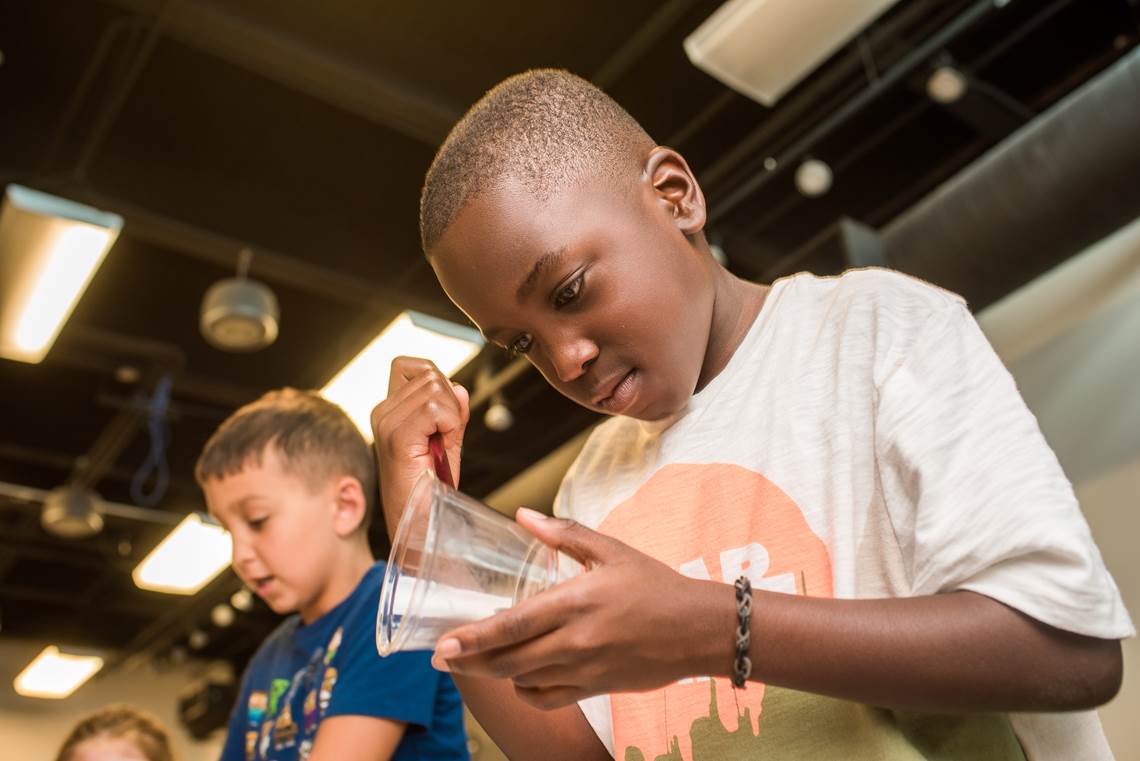 To apply, fill out the application below.
Be sure to complete a separate application for each child
Each child is eligible for one camp scholarship per summer
Scholarships are limited; therefore, we can't guarantee scholarships to all who apply
Scholarships applications will be reviewed in the order received.
Do NOT submit pay stubs, tax returns or other sensitive information
Apply Today to be Added to the Waitlist!
This scholarship opportunity is presented in partnership with: