About Imagination Station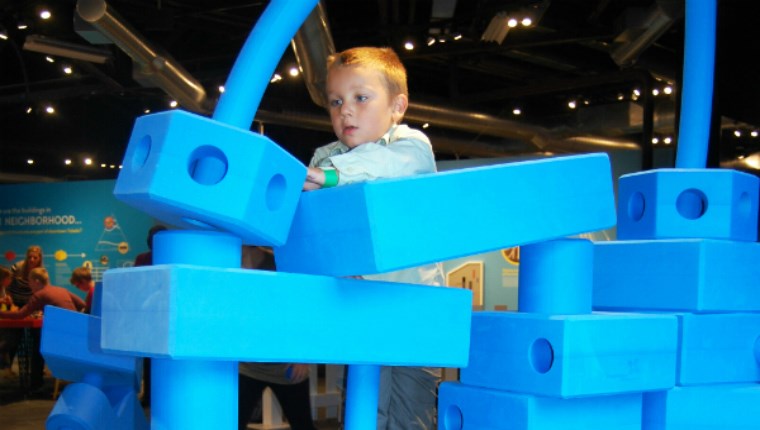 The Nuts and Bolts
Located in downtown Toledo, Imagination Station, Toledo's Science Center, is the region's resource in interactive Science, Technology, Engineering and Math (STEM) education. When you enter the doors of Imagination Station, you will experience hundreds of interactive exhibits, activities and demonstrations that teach vital science concepts. The science center is a hub of learning that provides the tools necessary to thrive in the 21st century and that shapes future scientists and innovators. We represent the idea that the sciences are more than theorems or formulas on a page, but are powerful concepts that can allow a wide-eyed child to ride a bike across a high wire and teach a family about where they get their energy.
Want to Know More? Check out Our Story!
---
Mission
Imagination Station is a nonprofit science center. Our mission is to serve our community by providing informal science education and fun in order to spark a passion for the sciences by combining interactive exhibits and educational programming.
---
Our Vision
To be a science center whose impact extends well beyond our walls and inspires innovation, equips our visitors with valuable life skills and prepares our community for our knowledge-based economy. We do this because we know that we can inspire people, that people shape the sciences and that the sciences will shape the world.
---
Our Team Values
Service and collaboration – We help each other do whatever it takes to support the science center, one another and our community.
Responsibility – We take ownership of our roles. We understand that every person makes a difference and that excellence inspires excellence.
Empathy – We create an inclusive environment in which a wide variety of thoughts, opinions, backgrounds and perspectives are valued and respected.
Passion – We create an environment where our enthusiasm is contagious and an environment in which learning is fun.
Innovation – We foster a creative environment that is always searching for new ways to share interactive STEM education with the community.