Dream Big! Explore STEM!
Imagination Station's Girl Power!
March 14 - 20, 2021
What can a girl do with STEM (science, technology, engineering and math)? She could discover a new planet, create a new nail polish color, design a new car seat. She could develop a new vaccine or find a new species at the bottom of the ocean. A girl can do anything with STEM!
Imagination Station will once again inspire girls to become the next generation of engineers, doctors and researchers during Girl Power! - presented by Toledo Edison and FirstEnergy Foundation. This year, the annual program has expanded and will be delivered virtually and FREE.
Explore the possibilities with local women in STEM fields!
Browse a library of more than 40 videos that feature women from our community who are making a difference in their careers. From dermatologists to engineers, electricians, archeologists and more, you can get a closer look at what's possible with STEM!
THANK YOU to our Keynote Speaker, Katie Sowers!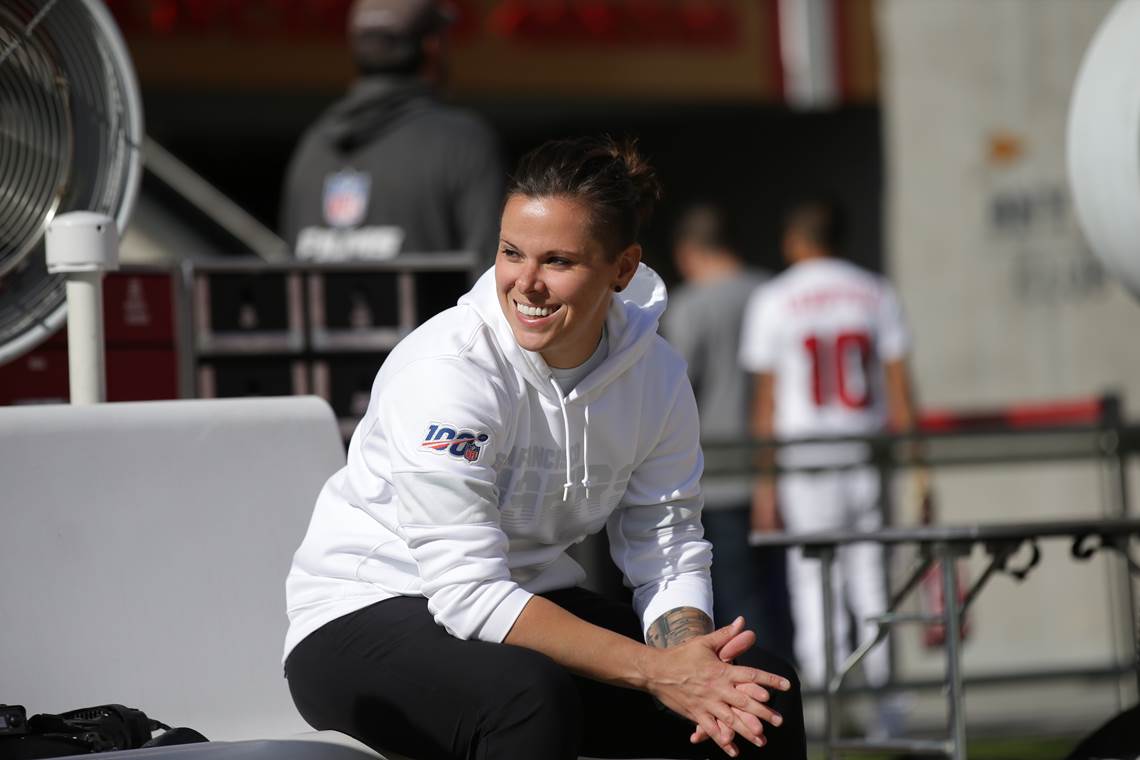 Katie Sowers is the second woman to hold a full-time NFL coaching position and the first openly gay coach in the league. Katie just completed her fourth season on the sidelines, spending the last two years with the San Francisco 49ers as an offensive assistant coach. Prior to the NFL, she served as the Athletic Director of the City of Kansas City for five years.
Katie has competed at the highest level of women's tackle football, playing in the WFA (Women's Football Alliance) for eight years and being selected as a member of the United States Women's National Football Team in 2013. Katie has a master's degree in kinesiology with an emphasis in pedagogy from the University of Central Missouri.
Katie is listed as one of the 100 Most Influential Women in Sport by Sport360 and won the 2019 Rising Star Award from The Sports Power Brunch: Celebrating the Most Powerful Women in Sports.  She was Outsports' 2017 Female Hero of the Year and named to the Bleacher Report Power 50. In addition, Katie has been featured in several publications and magazines, such as ESPN, USA Today, NFL.com, Forbes, and Outsports.
A special thank you to our sponsors: