Hollywood Feature Films at your Science Center!
Imagination Station's KeyBank Discovery Theater is more than just an amazing place to experience science like you never have before. It's the perfect place for a date night or family trip to the theater. This fall, experience some of your Hollywood favorites on the massive 58-foot screen with crystal clear 4K technology and superior sound.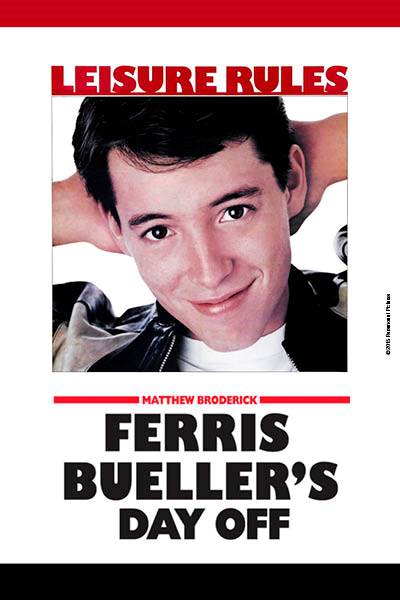 Ferris Bueller's Day Off (1986)
Thursday, April 20 | 7pm
One fake sick day sends high school senior Ferris Bueller, his girlfriend and his best friend Cameron on an adventure of a lifetime.
While taking in everything Chicago has to offer, school principal Ed Rooney is convinced that Ferris is playing hooky. Ferris has anticipated that and manages to stay one step ahead - much to Mr. Rooney's dismay.
Take some time to enjoy this 80s classic on the GIANT screen because as Ferris says, "life moves pretty fast. If you don't stop and look around once in a while, you could miss it."
Tickets - $10
*In the rarest of instances, movies may be subject to change. Imagination Station will communicate all updates with ticket holders if/when information is available.