Let's Make History Together!
Imagination Station is attempting to break a GUINNESS WORLD RECORD title!
Oh, and we don't plan on just breaking the record - we're going to SHATTER it!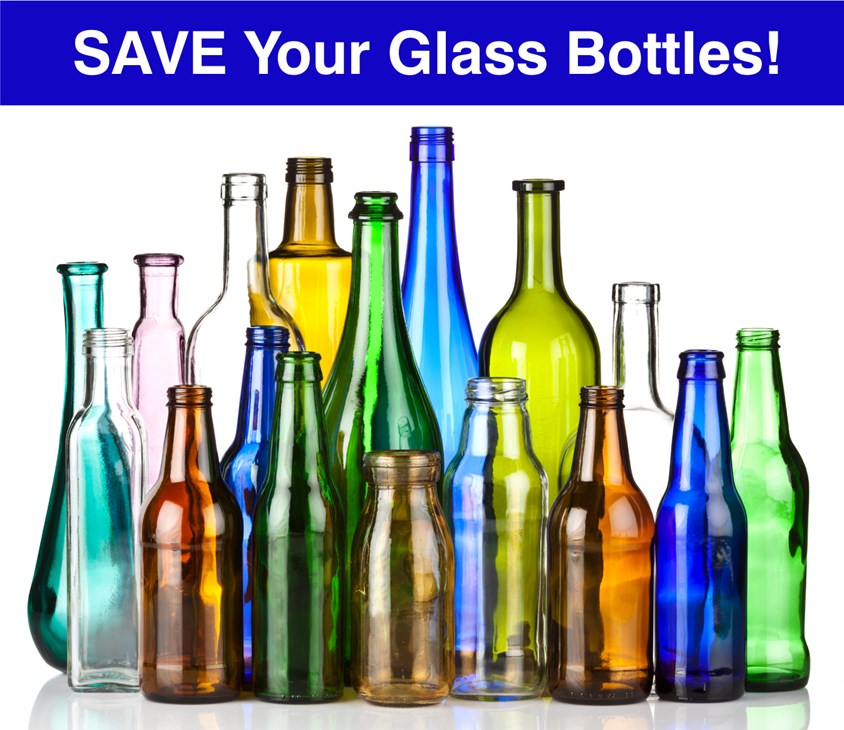 Start Collecting at Home!
In order to reach our goal, we'll need everyone to start collecting their glass bottles NOW!
On November 5 at 10am, bring them to Imagination Station - you don't even have to get out of your car. Using the front turnaround, pull in, pop your trunk and we'll do the rest. Remember, we only have 60 minutes so we have to move fast!
Volunteer November 5!
We can't do it without YOU! We're looking for extra volunteers to help us SHATTER a record. There are two shifts available - on in the morning and one in the afternoon. Sign up today and let's secure our spot in the GUINNESS WORLD RECORD history books!
The Record...
Most amount of glass bottles collected for recycling in one hour. Bottles ONLY - no glass jars!
WHEN: Saturday, November 5, 2022 | 10-11am
WHERE: Imagination Station, 1 Discovery Way, Toledo, OH 43604
The most glass bottles collected for recycling in one hour is 2,485 kilograms or 5,478 pounds. It was achieved by Alberto Rojo Blas and Ayuntamiento de Guadalajara (both Spain), in Guadalajara, Spain, on December 16, 2019.
This record was attempted to promote recycling - particularly glass - to ensure everybody plays their part in taking care of the planet.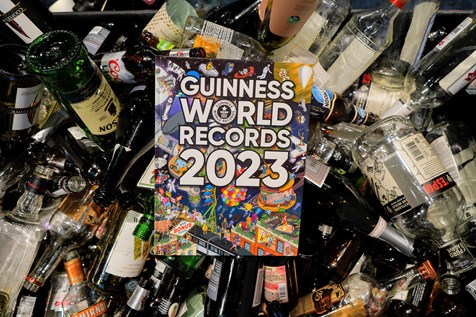 Why this record?
Great question.
Imagination Station is proud to be part of the Glass City and with 2022 being the International Year of Glass, we wanted to set a glass-related record. The science center was recently awarded grants from the Ohio EPA and O-I Charities Foundation to support our new recycling and waste reduction initiative.  This record attempt captures what we want to do – help people understand:
The importance of litter reduction
Keep 2.5 tons of glass out of our landfills
Get the community involved - after all, we'll need all hands on deck to help us collect glass bottles.
All the glass collected will be recycled to make new glass bottles and jars or downcycled at Imagination Station to be turned into sand.  Fun Fact: Glass is 100% recyclable and can be recycled endlessly without loss in quality.
Imagination Station's GUINNESS WORLD RECORD attempt is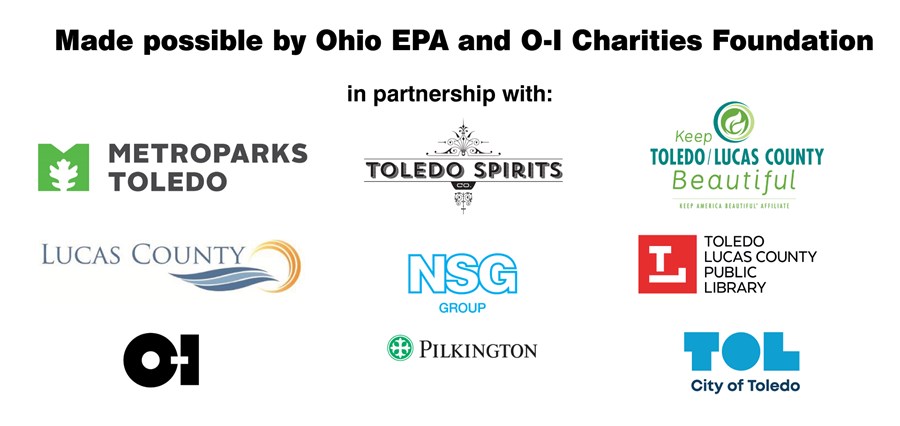 Mettler Toledo
RWS Recycling
United Rental
Republic Services
Thank you to all of the restaurants and patrons who helped collect glass bottles!
5 Pints Toledo Bar & Grille
Barr's Public House
Basil Pizza & Wine Bar
Black Kite Coffee
Coopers Hawk
Doc Watson's
ET's Bar
Focaccia's
Georgjz419
Hilton Toledo
Mancy's Italian Grill & Bottle Shop
Ottawa Tavern
Renaissance Hotel Toledo
Souk
Sylvania Country Club
The Chop House
The Village Idiot
Toledo Spirits