This Experience is Out of This World!
Your students will be amazed!
STARLAB® allows students to study the night sky and learn "Our Place in Space" without leaving school. They'll gain a new understanding of the stars in our galaxy and learn the stories that made some stars famous.
Our portable planetarium will also help students better understand the world around them and tackle subjects astronomy, geology, physical geography and more! STARLAB® offers a curriculum for many grade levels that make learning fun and exciting.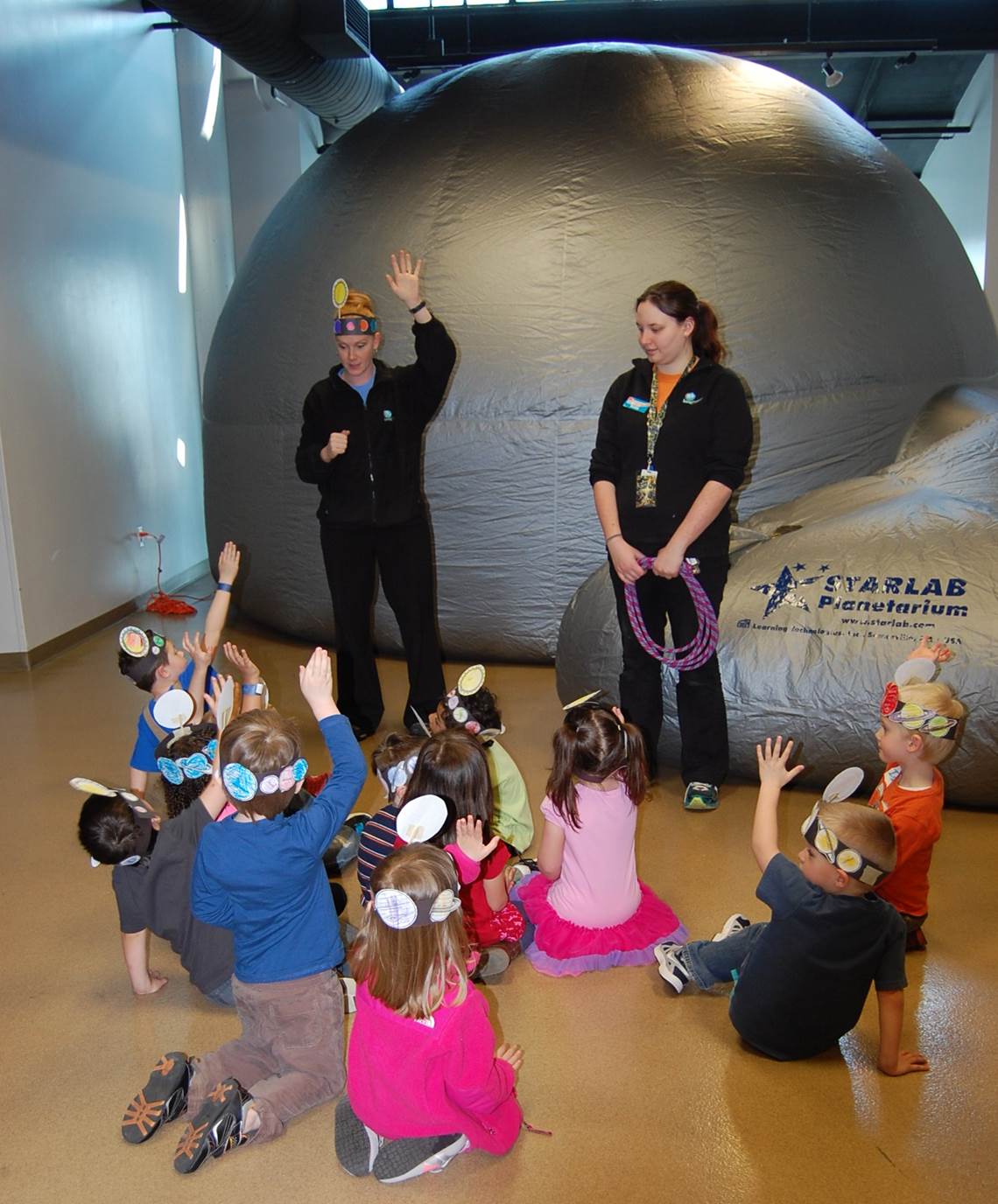 Your school provides:
A room large enough to accommodate the STARLAB®, which is 16 ft in diameter and 11 ft in height. (A gymnasium works best.)
One adult to be present with the facilitator at all times in the STARLAB®
Book the STARLAB®
Cost
$350 for one hour of programming
$.65/mile outside Lucas County


Make a reservation
For more information and to make a reservation call us at 419.244.2674 ext. 134.