Build. Fiddle. Create.
Do you like working with your hands and finding out how things work?  Imagination Station has the program for you. Tinkering workshops are designed to embrace your creativity using the engineering design process to create something that is all your own. With both virtual and in-person options, there is a workshop that will meet the needs and interests of all budding scientists.
Imagination Station will reopen Friday, May 28!
Join us for an in-person Tinkering Workshop!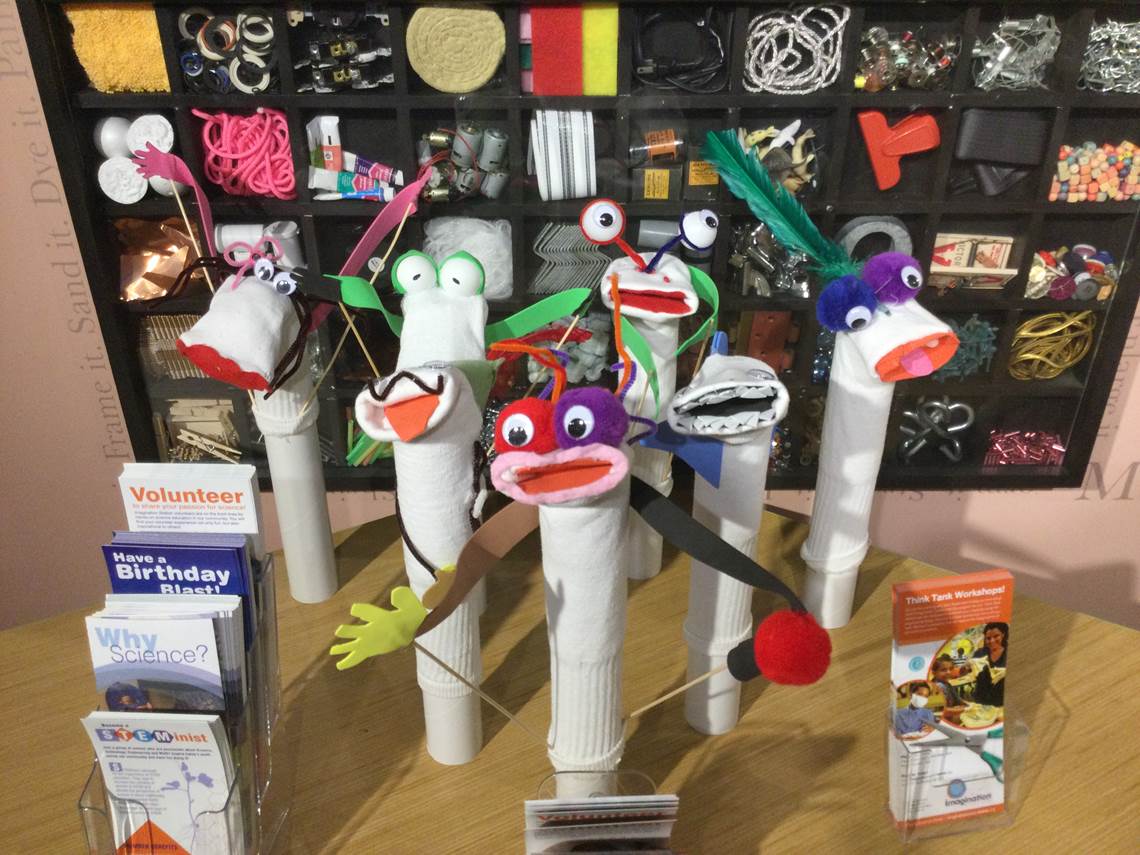 Hand and Rod Puppets
The art of puppetry has been around for hundreds of years. Artists and writers use them to tell stories and make people laugh. Some puppets are very elaborate, others are simple, all of them are FUN!
Let's make something unique. Made out of socks, sticks, foam and some decorative material,  we will create a working "muppet" inspired Puppet. The science is in the design. How will it move? What will it look like? It's all up to you!
Enjoy a FREE, fun and hands-on experience that encourages creativity and thinking outside of the box, anytime, anywhere with Just Tinkering!
We give you a list of everything you need, step-by-step instruction videos with our amazing Team and unique topics that are perfect for tinkerers of all ages!
Members receive the kit for this, and all other Just Tinkering activities for FREE with registration!
Thank you to our Educational Partners!