Have FUN & Make a Difference!
Be an Imagination Station Volunteer
Volunteering is the best way to bridge the gap between your skills and passions and the needs of our community. At Imagination Station, you are on the front lines for hands-on science education in our community, and you will find that your volunteer experience will not only be fun, but also inspirational to others!
How it Works:
There are a variety of ways that you can share your time and talents at Imagination Station! From Summer Camp to behind-the-scenes work, we have something for everyone. We'll provide you with everything you'll need from any relevant training to Team shirts. All you'll need to do is come in and have fun!
Requirements:
We ask that each reoccurring volunteer commits to at least 10 hours of volunteer time per month, for a minimum commitment of 6 months.
Volunteers must be at least 14 years old.
Potential volunteers are asked to fill out the appropriate application and go through an interview process, including a background check and drug screen.
A typical shift for a volunteer is four hours, depending on the position.
KidSpace
Science Story Time:  read a story to our youngest visitors and assist them with a related science activity.
Help keep the room clean and tidy.
Cart Activity
Add to the visitor experience by staffing a cart with a hands-on activity such as slime or insta-snow
IDEA Lab
Tinkering Space: Assist with the drop-in activity. Topics change every month and vary from circuit blocks, to boat making, to stop motion animation.
Help keep all of IDEA Lab clean and tidy.
Greeter
Talk with visitors coming into the building about the theater and any extra events happening that day.
Assist at the concession stand with filling orders and making popcorn.
Help bag purchased items for visitors in the gift shop.
Help hand out 3D glasses at the theater and start the movies.
Ask visitors to fill out an exit survey on a tablet on their way out of the science center.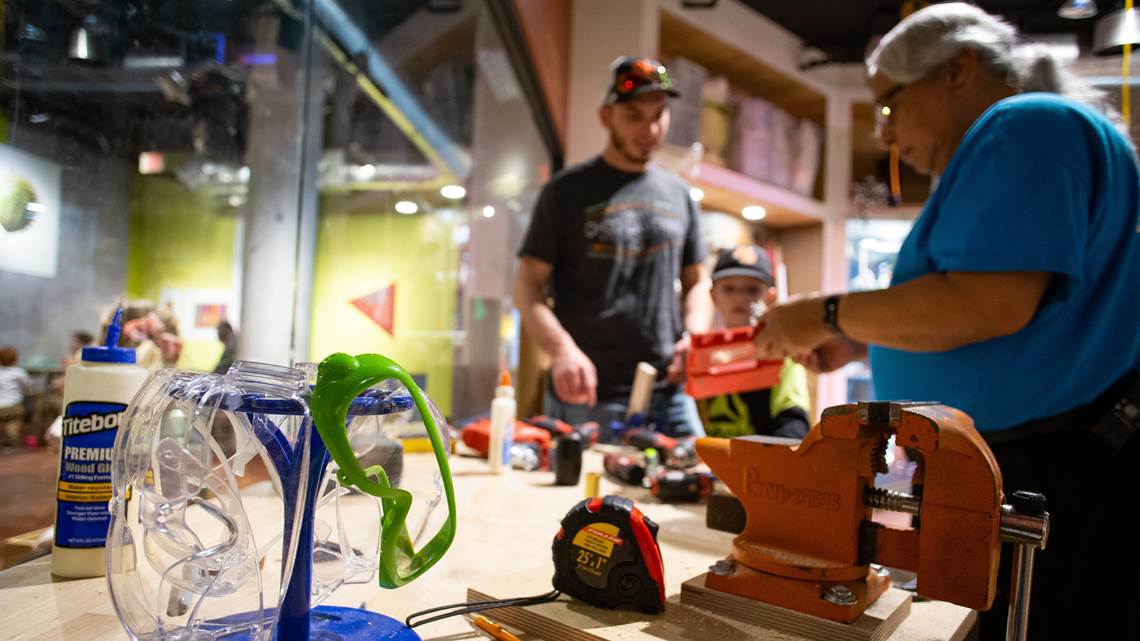 Themed Weeks/Special Events
These are special days throughout the year where we provide extra hands-on activities for our visitors.
Some events happen outside of our normal operating hours.
Administration
Assist with various administrative tasks such as copying, filing, data entry, and mail preparation.
Exhibits
Perform installations, de-installations, repairs, painting, and general electromechanical exhibit maintenance.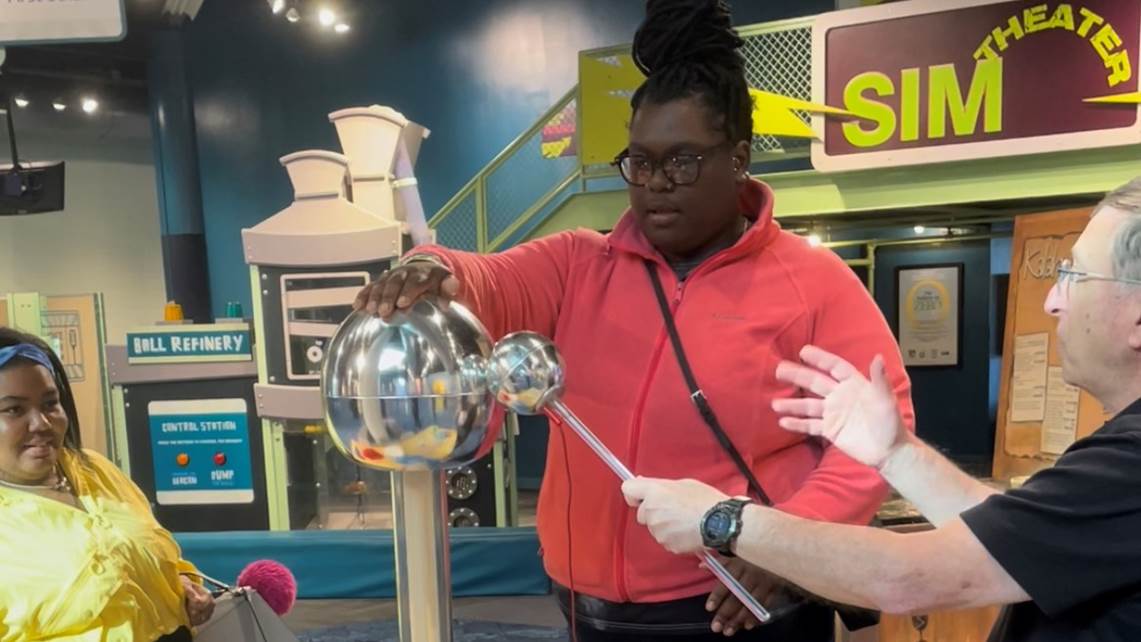 Science on the Road
Attend an event in the community with our mini exhibits Dowel Rods & Rubber Bands or Big Blue Blocks.
Photography
Shoot photographs and creatively capture the people and events at Imagination Station
Facilities
Routine cleaning and health sanitization of the building.  This can take place outside of our normal operating hours.