Get ready for takeoff... 
Above and Beyond launches in the Science Center on Friday, February 2
Strap on your spacesuit and grab your pilot's badge because the new interactive exhibit, Above and Beyond, is launching in February 2024 at Imagination Station.
In this immersive experience, you'll get a closer look at the advances that transformed aviation and aerospace – from the first powered flights to the latest inventions on Earth and in space. Above and Beyond invites you to explore five different galleries that let you see the universe from an entirely new perspective.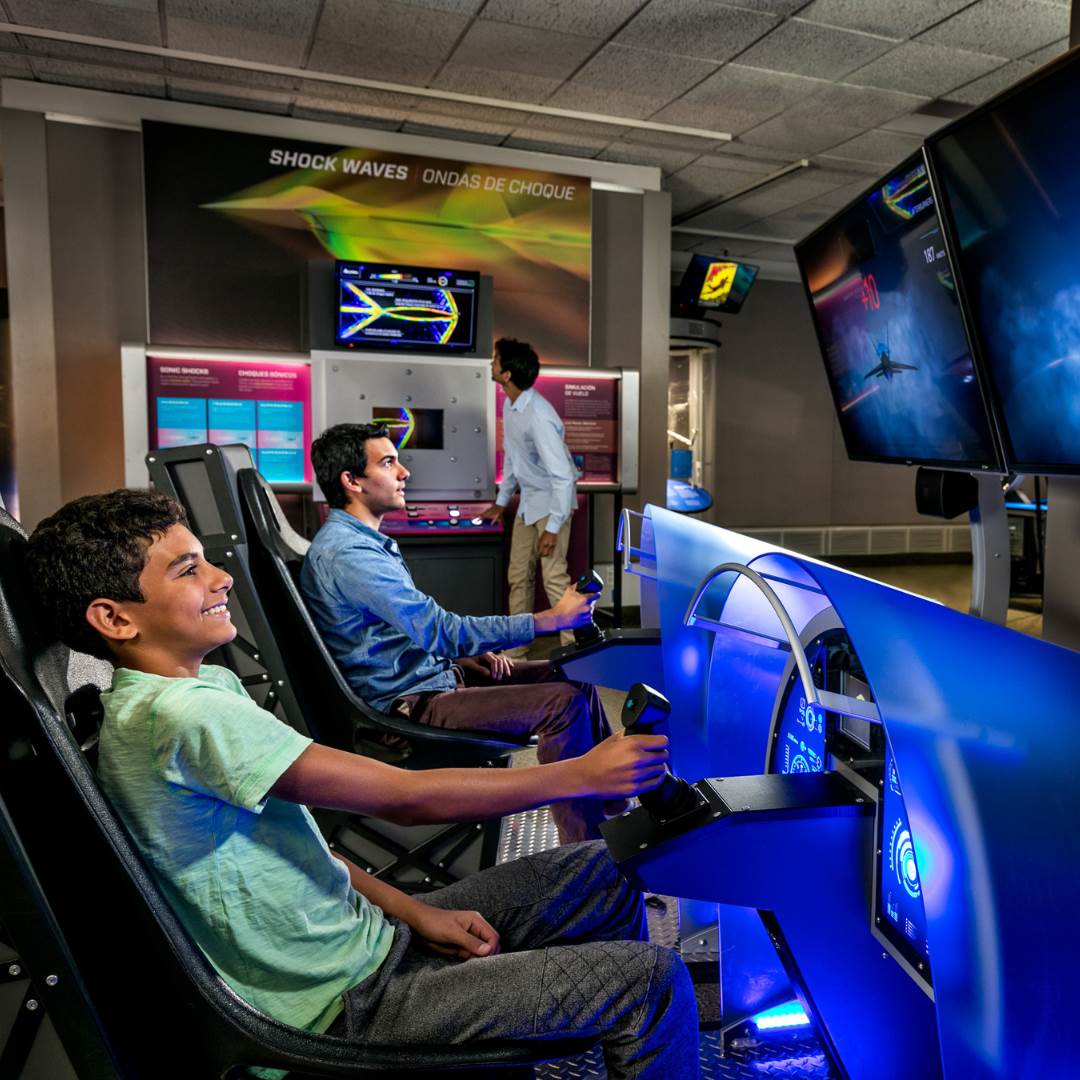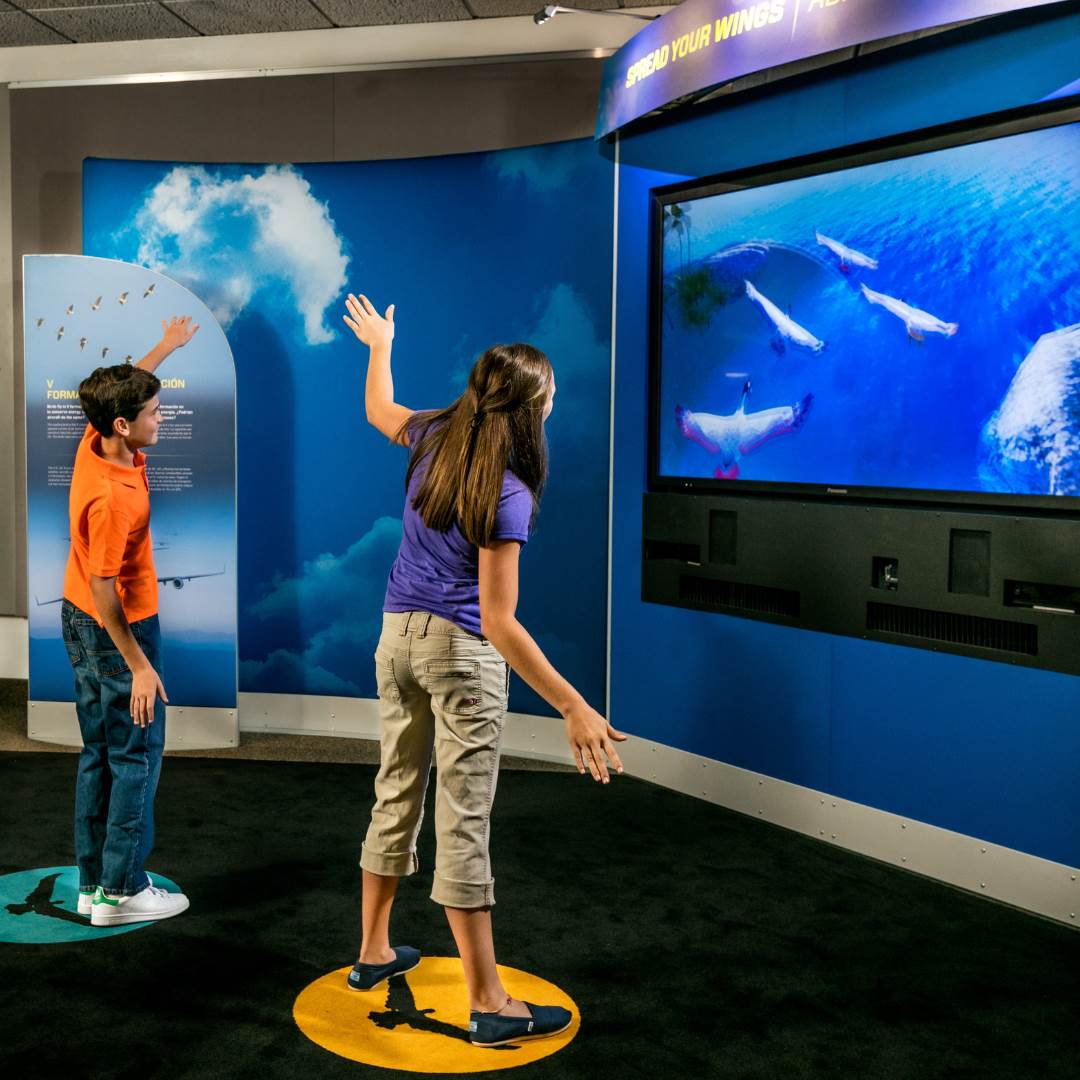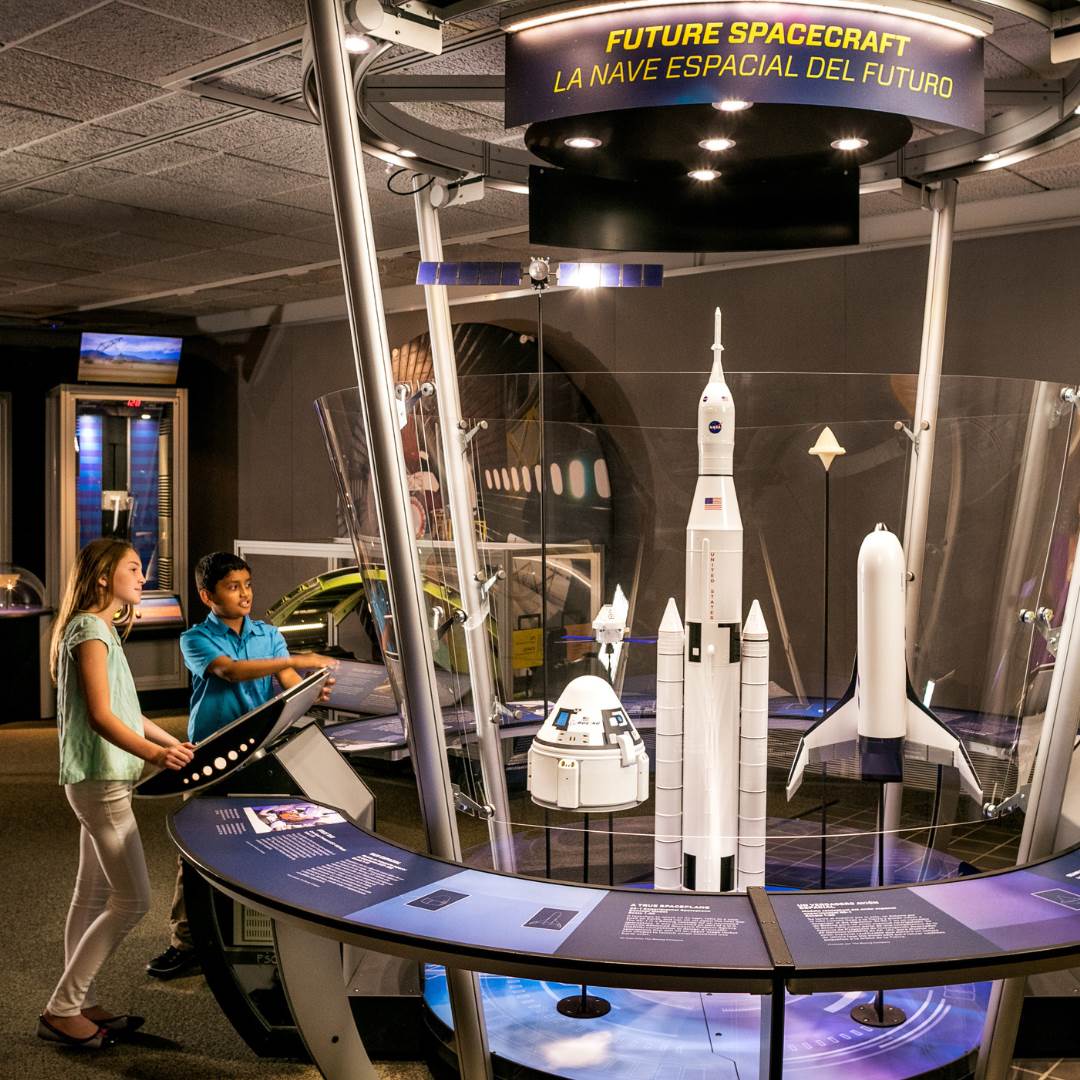 Go beyond the limits...
Design a personalized virtual supersonic fighter jet and test it out in a high-speed flying competition
Take an elevator ride to outer space and see the entire galaxy with your very own eyes
Use a motion-sensing simulator to learn what it would be like for humans to fly
Earn your passport to Mars by experiencing the physical and psychological challenges it takes to get to the Red Planet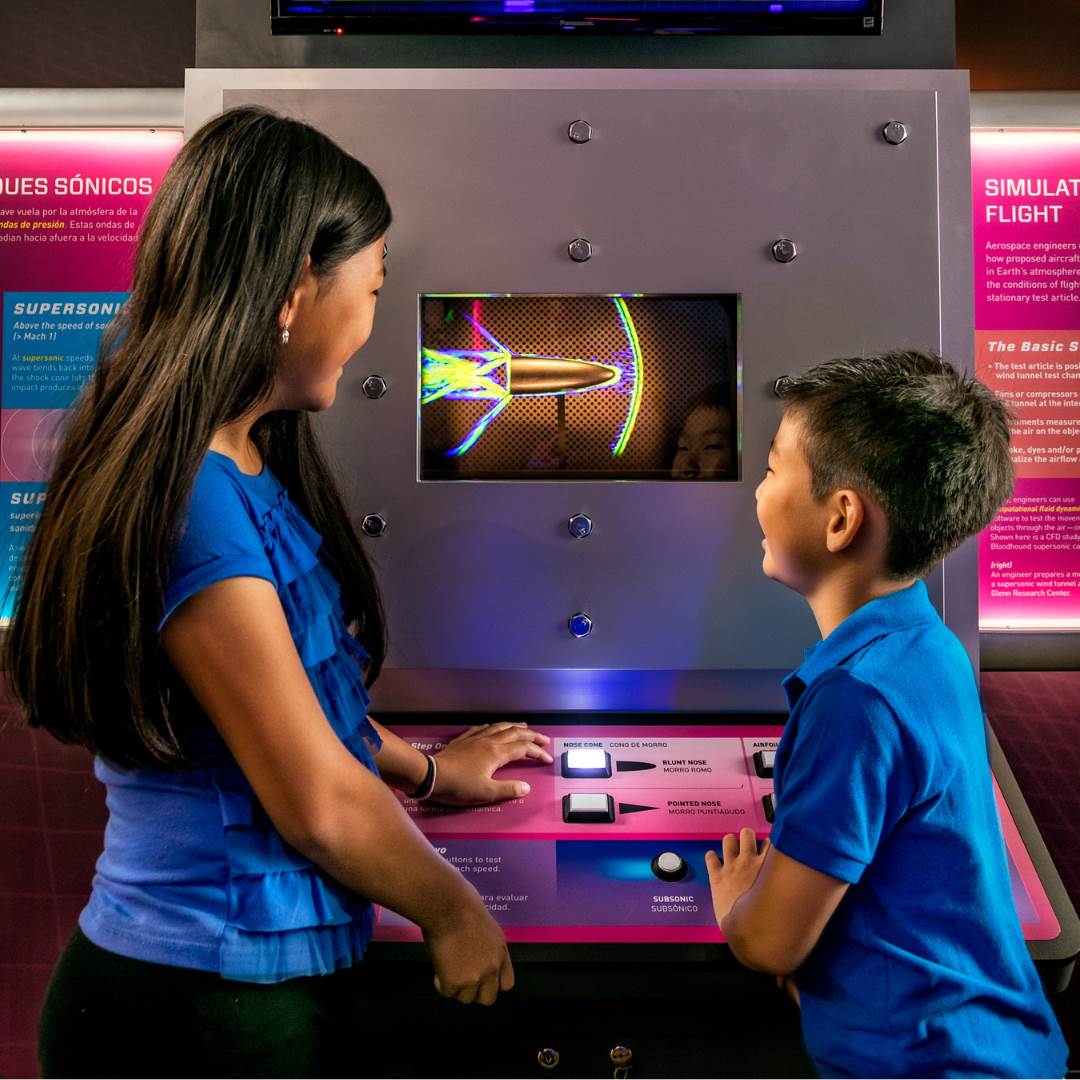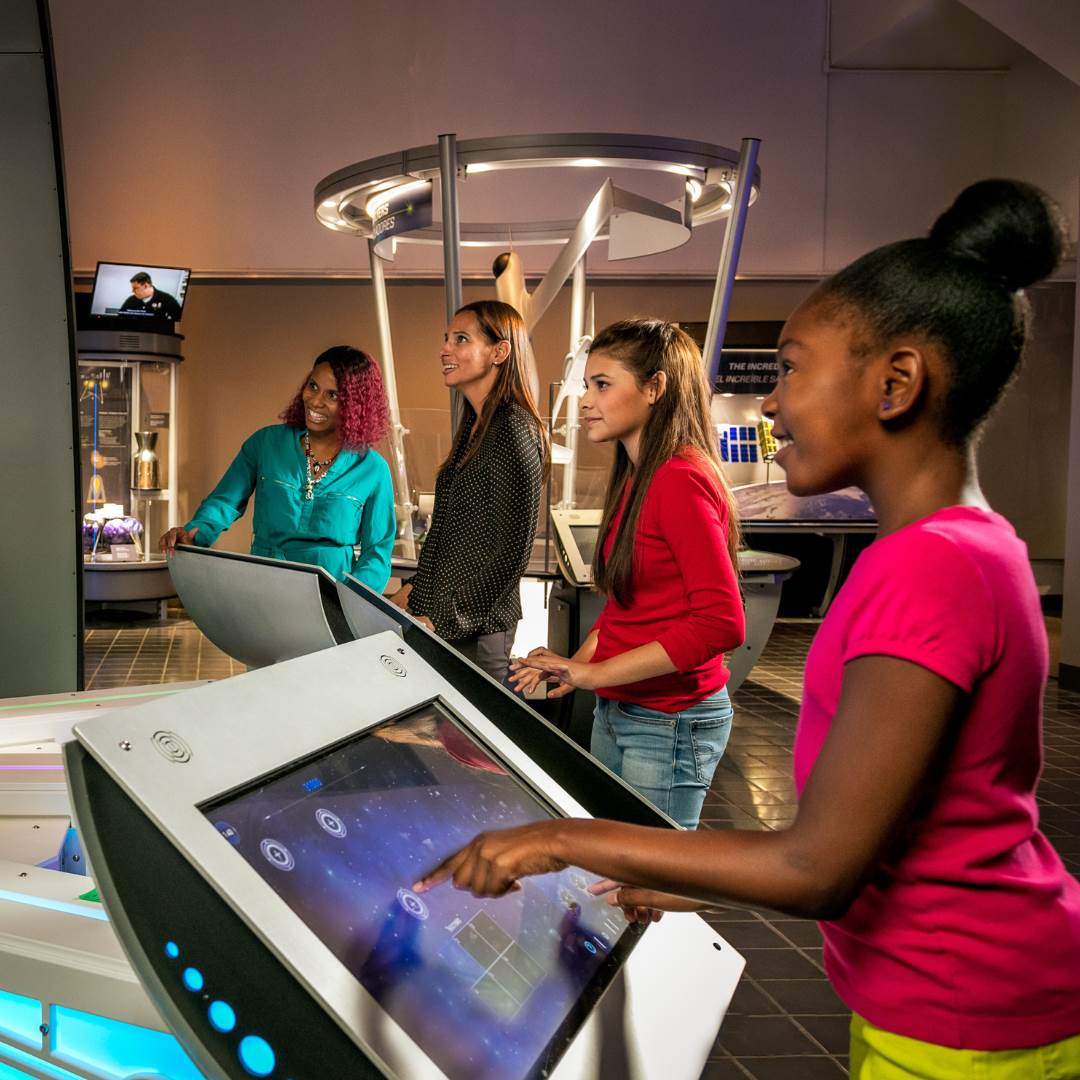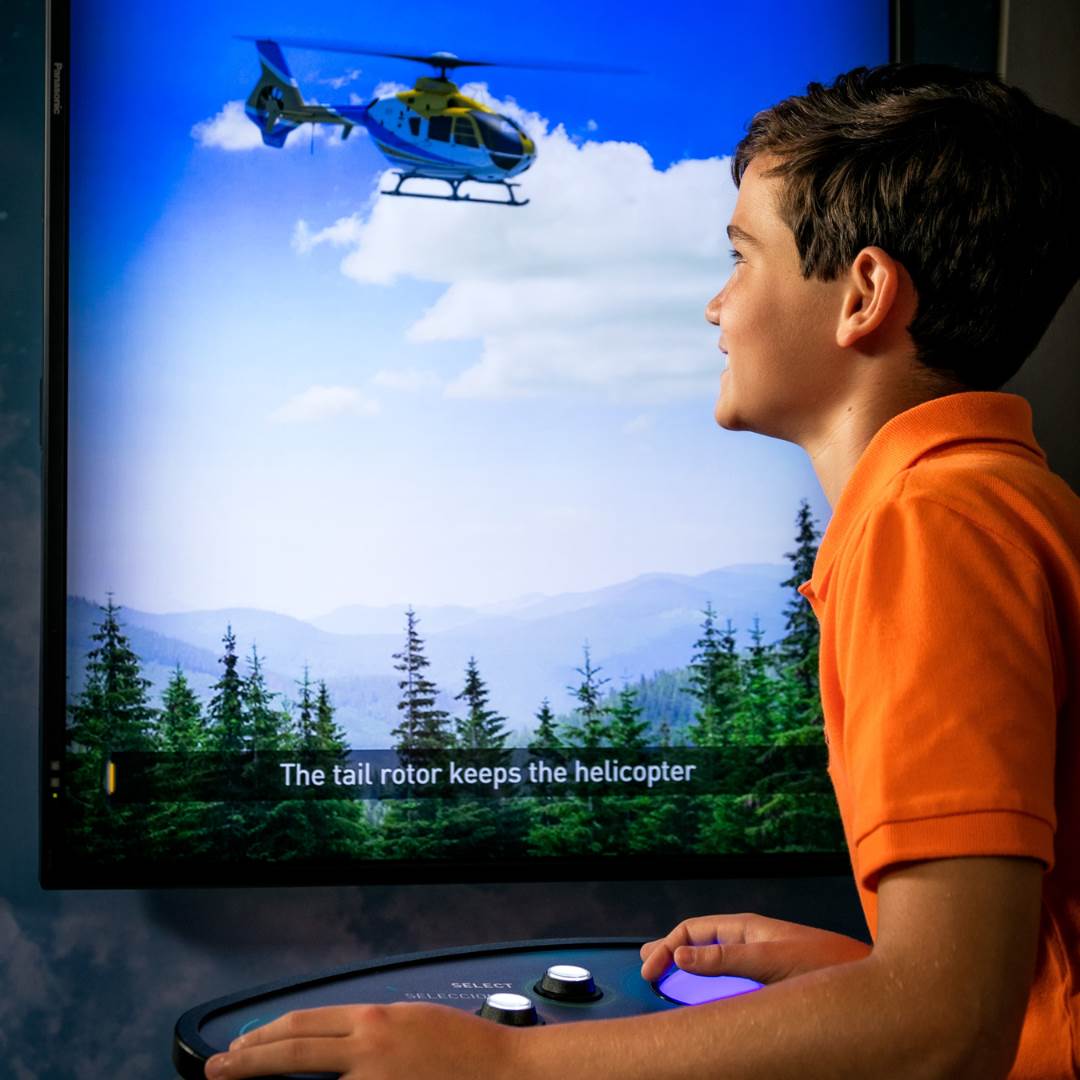 An educational experience unlike any other
Learning never stops – even in outer space. Above and Beyond aligns with Imagination Station's new solar eclipse programming which helps give our community a detailed understanding of space and the eclipse happening on April 8, 2024. 
From workshops to festivals, there's an experience that will educate and excite you and your family about the eclipse. 
Above and Beyond opens on February 2, 2024, at Imagination Station. Above and Beyond is presented by Toledo Jet and Boeing, developed in commemoration of Boeing's 100th anniversary. The exhibit is produced by Evergreen Exhibitions in association with Boeing, in collaboration with NASA and the Smithsonian's National Air and Space Museum.